Rugby Union
What's on the box
Check out our Sky Sports channel guide...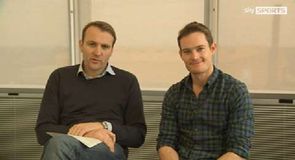 Rupert and James look through the latest questions following Round Three
Features

Will Greenwood is stepping up his preparations for what is bound to be a stamina-sapping climb of Mount Kilimanjaro.

This season our experts will be putting together their Super Rugby Dream Team.

Have your say on school sport and what activities children do outside of school.