NFL Wembley blog
Live coverage and commentary from Wembley on Sunday's NFL game
Last Updated: 28/10/12 8:27pm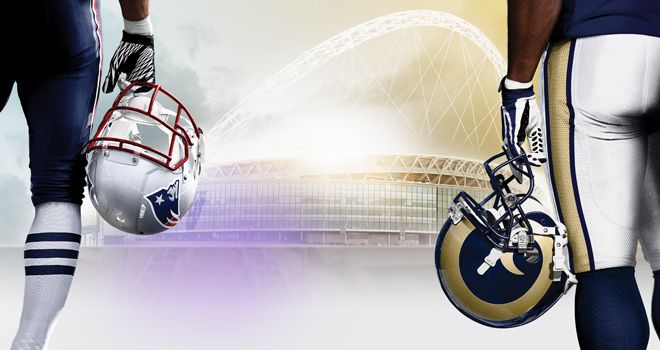 Welcome to our live coverage of the NFL game at Wembley this year, when the New England Patriots will take on the St Louis Rams.
The game will be live on Sky Sports 2HD on Sunday so join Kevin Cadle and Neil Reynolds for all the action, but you can also keep an eye on all the build-up here and on Twitter.
Follow @SkySportsNFL for behind the scenes pictures, plus Tweet us your snaps if you're going to the game or just watching at home and include the hashtag #SkyNFL and we'll show the best ones below.
Also keep your thoughts on the game and any questions for our experts with the hashtag and we'll answer the best ones.