NFL uphold bounty bans
NFL commissioner Roger Goodell has rejected appeals by Sean Payton and the other suspended officials of the New Orleans Saints.
Last Updated: 13/04/12 7:40am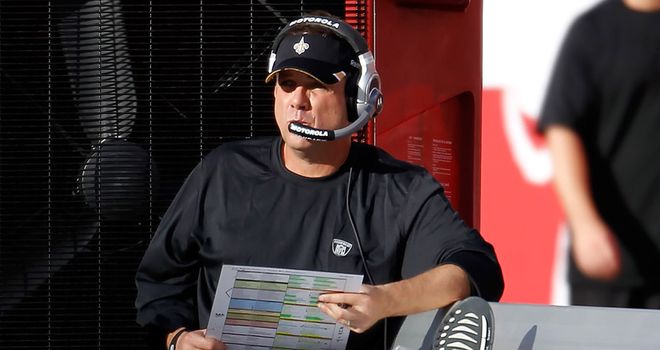 NFL commissioner Roger Goodell has rejected appeals by Sean Payton and other officials from the New Orleans Saints and upheld their punishment for their controversial bounty payment scheme.
The Saints had appealed against bans, loss of draft picks and fines handed out by the NFL after the team was found to have allowed bonus payments to player who deliberately injured opponents.
Head coach Sean Payton is banned for the entire season without pay, while general manager Mickey Loomis is banned for eight games and assistant coach Joe Vitt for six.
Former Saints defensive coordinator Gregg Williams was banned indefinitely for being the instigator of the scheme but he did not appeal against his suspension and has apologised for his part in it all.
A statement from the NFL said that the financial punishments and the loss of their second round 2013 draft pick could be reconsidered if the Saints participated fully in programs aimed at improving player safety and sportsmanship.
"The club and the individuals will be expected to cooperate in any further proceedings and to assist in the development and implementation of programmes to instruct players and coaches at all levels on principles of player safety, fair play, and sportsmanship," read an NFL statement.
"If they embrace the opportunity and participate in a constructive way, commissioner Goodell said he would consider mitigating the financial penalties on the individuals."
Payton's suspension begins on April 16 and the Saints are thought to be busy looking at alternative options, most notably Bill Parcells who is being talked about widely as a one-year fill-in in New Orleans.
The NFL has still to decide on any sanctions against the players involved in the bounty scheme in New Orleans, with as many as 27 caught up in the affair who could face some sort of punishment.