NFL: Unbeaten in league so far - who is the best team at 2-0
Out of the fast starters early in the season, who is the best NFL team sitting on 2-0 so far?
Last Updated: 18/09/13 9:07am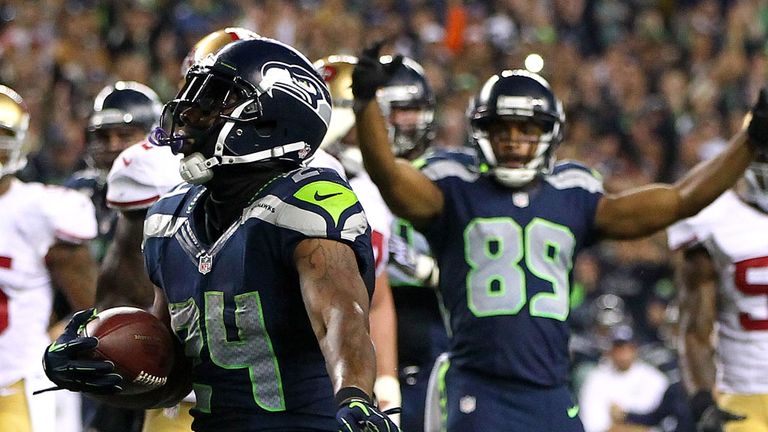 Eight teams have won both of their opening games, some in superb style and looking Super Bowl-ready, others with more questions than answers despite a winning start.
Here's who has gone 2-0 to start the new season, but who is likely to continue on a winning streak and who has been lucky so far?
Let us know your thoughts at the bottom of the article....
New England Patriots
Beat: Bills/Jets
Next game: Vs Buccaneers
A late field goal win in Buffalo then a scrappy win over the hapless Jets in the rain has hardly made for a a flying 2-0 start, but 2-0 they are! The defence showed up well against the jets which is a good sign, but Tom Brady badly needs receivers to step up to have a chance.
Verdict: Lucky so far, they could beat the Bucs but will get tougher from there.
Miami Dolphins
Beat: Browns/Colts
Next game: Vs Falcons
Two wins from two away games is always a great start to the season, even if the Browns offered little offence, the Dolphins also kept the Colts quiet enough to earn a second win. Ryan Tannehill has been good enough and has started to link up with big-money signing Mike Wallace out wide which bodes well. What doesn't is the visit of the Falcons next up followed by a trip to New Orleans.
Verdict: Not sold just yet, results in next two games will get people on board.
Houston Texans
Beat: Chargers/Titans
Next game: @ Ravens
Came from 28-7 down to win in San Diego and eventually beat the Titans in overtime. Owen Daniels looks the big TD threat he used to be and the rushing game is third best in the league, while their top-five defence still looks in rude health to mount another play-off challenge.
Verdict: Solid start, but we'll know more in next three games - making play-offs shouldn't be a problem.
Kansas City Chiefs
Beat:Jaguars/Cowboys
Next game: @ Eagles
Stats skewed slightly after a demolition of the Jags, but stifling of the Cowboys showed that this young defence is clicking into gear this year, with Alex Smith possibly the perfect fit at QB to go along with a strong run game led by Jamaal Charles.
Verdict: Always a candidate to bounce back from last season with most pieces already in place - decent shot at a wildcard.
Denver Broncos
Beat: Ravens/Giants
Next game: Vs Raiders
What a start from Peyton Manning for Denver, who have so far more than enhanced their standing as Super Bowl favourites. Two 40+ point hauls showcases their serious offence although they'll want a bit more from the run game as the season goes on.
Verdict: With the secondary the only real problem after two games things look rosy at Mile High - and that's exactly what their expectations should be as the pick of the AFC.
Chicago Bears
Beat: Bengals/Vikings
Next game: @ Steelers
Two hard-fought wins at Soldier Field have set the Bears up nicely. Plenty of optimism around Chi-Town after Jay Cutler's last-minute heroics beat the Vikings by a point on Sunday - still lots to work on though to become the complete package.
Verdict: Not convinced, as yet, that the Bears are the real deal, but it's a great way to start going about it.
New Orleans Saints
Beat: Falcons/Buccaneers
Next game: Vs Cardinals
Sean Payton has made a sparkling return to the sidelines, with their opening win against Atlanta particularly impressive. Exactly how you'd expect with a flying passing attack but nothing special on the ground.
Verdict: With a point to prove and the early edge on Atlanta play-offs are possible.
Seattle Seahawks
Beat: Panthers/49ers
Next game: Vs Jaguars
Jacksonville will not be relishing the long trip west with the form the Seahawks are showing. Mean defence has allowed just 10 points in two games and after being a popular pre-season pick they have started as many thought - although walloping fierce rivals San Francisco was a big early bonus.
Verdict: Definitely buying this team as Super Bowl contenders, Russell Wilson hasn't even warmed up yet.
Who do you think is the best 2-0 team and why? Let us know here