NFL: Joe Haden agrees big-money five-year contract with the Cleveland Browns
Last Updated: 14/05/14 11:09am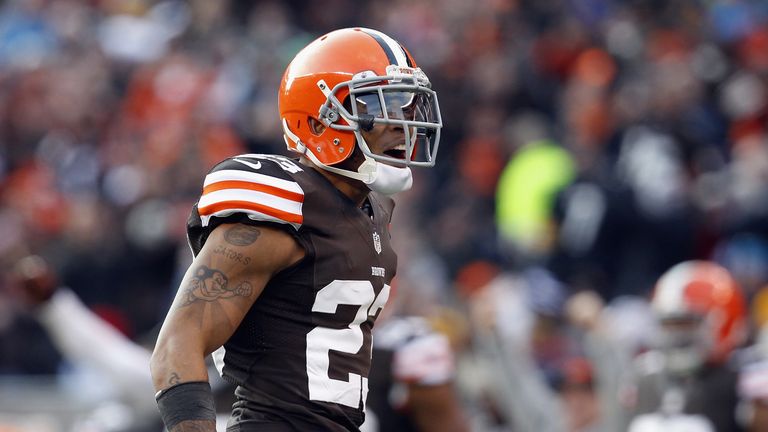 Cornerback Joe Haden has signed a new five-year deal with the Cleveland Browns which makes him one of the highest-paid defensive players in the NFL.
Just a week after the Seattle Seahawks announced a blockbuster contract for cornerback Richard Sherman, the Browns revealed that they have agreed new terms with Haden.
The Browns did not officially release the financial terms but Haden said on his Twitter account that it was worth a total of $68 million, with $45m of that guaranteed.
Haden, who was voted into the Pro Bowl last season, has thus become the second-highest paid corner in the league – behind Sherman – in terms of average salary. However, he does have more guaranteed money in his contract than Sherman has.
"This is a great day for both Joe Haden and the Cleveland Browns," Cleveland general manager Ray Farmer told the Browns' official website.
"Joe's a good, young player who's made a commitment to our organization, and he's somebody with whom we want to move forward in order to advance our football team. He's a great person.
"He's the right guy to both build with and build around as we attempt to become an elite football team. He's a true professional.
"When we talk about identifying talent, building through the draft, developing solid players and retaining them, Joe Haden's at the top of the list. I'm excited. Our team is excited."
As well as tying down Haden to a long-term deal, the Browns also selected another cornerback – Justin Gilbert – with the eighth overall pick of this year's NFL Draft.