NFL previews: Sky Sports previews the AFC South ahead of the 2014 season
Last Updated: 05/09/14 9:54am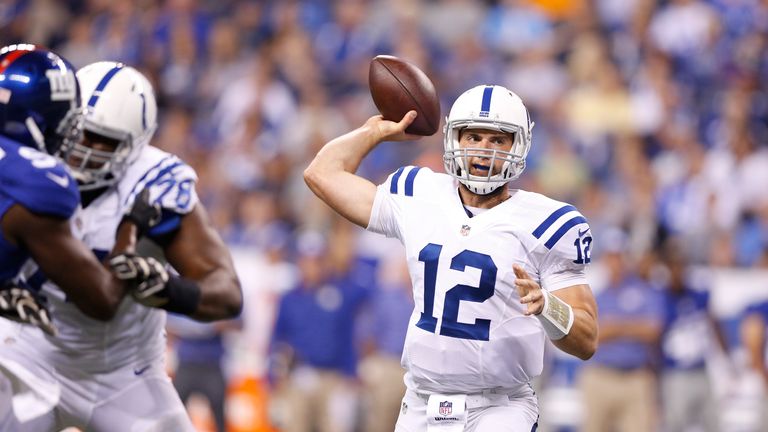 The Indianapolis Colts on the face of it look good to retain the AFC South title, but with all three of the other teams in the division set to improve and with some holes in their own squad they will face a stern challenge.
Houston are pinned as the big yo-yo team this season, looking primed for a big run last year they bombed and dropped to the very bottom of the league but used their No 1 pick on the freakish talented Jadeveon Clowney.
If the Tennessee Titans can keep quarterback Jake Locker fit and healthy then they should be able to eclipse last season's meagre efforts as well, although they've got very few other stars on the team.
In what should be wholesale improvement throughout the division, even the Jacksonville Jaguars will be better this year, with veteran additions in defence and rookie QB Blake Bortles looking great in pre-season – although they insist he won't be rushed into the starting line-up.
Indianapolis Colts
AFC South Predictions:
1. Indianapolis
2. Houston
3. Tennessee
4.Jacksonville
Luck alone should be enough to get the Colts over the line again in the South. Houston's talent will show through a lot better but QB is their problem, while the Jags will by right on the heels of the Titans.
You can't say enough good things about Andrew Luck, he's been tasked with carrying this team from day one and his third season promises to be more of the same. He threw 23 TDs last season with an injury-hit receiving corps – having veteran Reggie Wayne back fit will help, TY Hilton looked great last year and Hakeem Nicks will help. Tight ends Coby Fleener and Dwayne Allen complete a healthy set of options for Luck.
But he'll need them, as plodding running back Trent Richardson has done nothing to suggest he was worth the big trade price they paid for him. Ahmed Bradshaw, fresh from neck surgery, is next on a wafer-thin depth chart that suggests, along with their struggling offensive line, that running the ball will be a problem. With a decent defence again once Robert Mathis returns from suspension, any sort of ground game will help Luck out, although you suspect Indy may be riding his golden arm once again.
Key man: That man Luck again, Richardson could be key for him having a bit more time, but like we've seen before in Indy the Colts will go as far as their quarterback takes them.
Houston Texans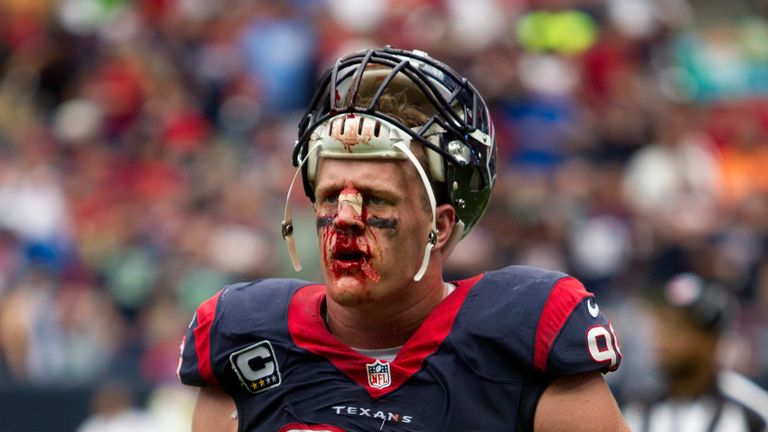 The bounce-back champions of 2014? Well the only way is up after finishing bottom of the pile and that No 1 netted them Jadeveon Clowney, and insanely talented pass rusher who'll play alongside JJ Watt, the most dominant defensive player in the league. Yes, the secondary is suspect, but with these two monsters causing mayhem QBs and offensive lines throughout the league will not be relishing games against the Texans.
QB is the one spot that Houston will have to wait another year to settle on. Ryan Fitzpatrick is a serviceable stop-gap, but not a long-term franchise man. Hand the ball off to Arian Foster, get it to Andre Johnson and DeAndre Hopkins when possible and don't turn the ball over – if he can do that then the Texans can challenge the Colts, but that's a sizeable 'If'.
Key man: JJ Watt will relish having Clowney on the field to give offensive lines something else to worry about, if the rookie can live up to his reputation it could be a huge year for the terrible twosome.
Tennessee Titans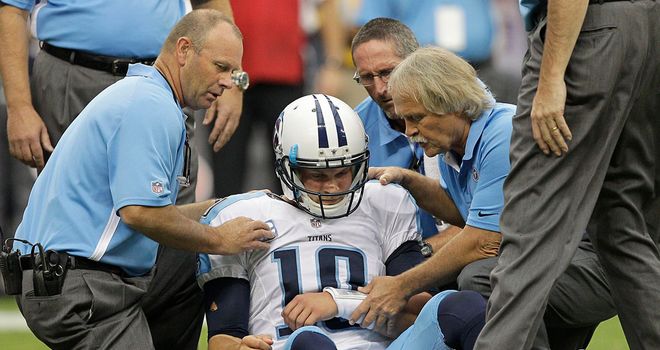 The Titans don't have the talent that Houston have, but the Texans would love to have a QB like Jake Locker under centre. He was having a great year until injury struck last year, and he's in a make-or-break year after the team did not pick up the option year on his rookie deal. Having Ken Whisenhunt as head coach is a bonus but this is the year Locker needs to produce the goods.
If Justin Hunter can build on his pre-season promise out wide then he and Kendall Wright will offer a good receiving duo, while rookie running back Bishop Sankey looks a decent prospect. Signing versatile receiver/running back Dexter McCluster is an interesting one, and he'll offer some versatility. Early signs for the new defence under Ray Horton has not been great in pre-season.   
Key man: It's all about Jake Locker. Can he stay fit is a major concern, and if he does can he put a solid, productive season together, because if he doesn't the team will most likely move on from him at QB.
Jacksonville Jaguars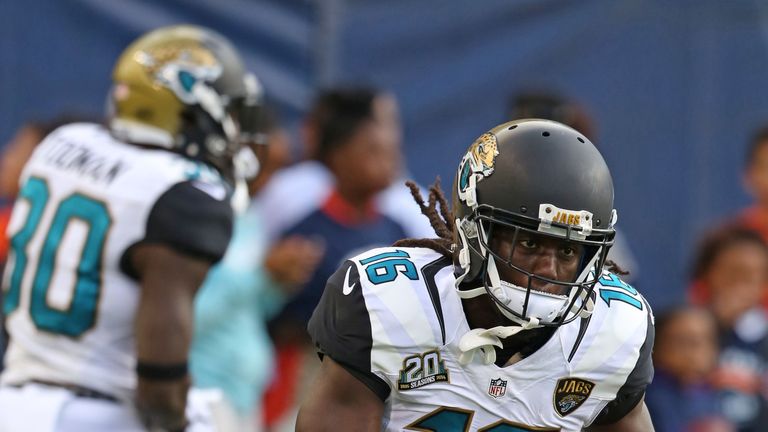 Most people agree the Jags are heading in the right direction with coach Gus Bradley and GM Dave Caldwell, the question is the speed of that about-turn. It takes time to totally revamp an ailing franchise, but they brought in solid free agents on both sides of the ball and look to have drafted a future starting QB in Blake Bortles.
Chad Henne will start the season at QB but it's almost a given that Bortles will replace him at some stage. Bringing in Seattle's Red Bryant and Chris Clemons will bolster an already sneakily-good defence, while RB Toby Gerhart arrives after spending a few years backing-up Adrian Peterson in Minnesota. With experience on defence and a few exciting offensive prospects, the Jags could just upset a few people.
Key man: Bortles could be key once he starts, and although not key to their success but an interesting one to watch is Denard Robinson. The dynamic playmaker actually looks like a settled RB during pre-season, and if they can stay in the game one or two of his bursts could be enough to break a game wide open.