Fantasy Football: Sky Sports picks out the top players and picks for week three
We'll try and help you win a trip to the Super Bowl in New York with our Week Three picks for Fantasy NFL.
Last Updated: 20/09/13 8:47pm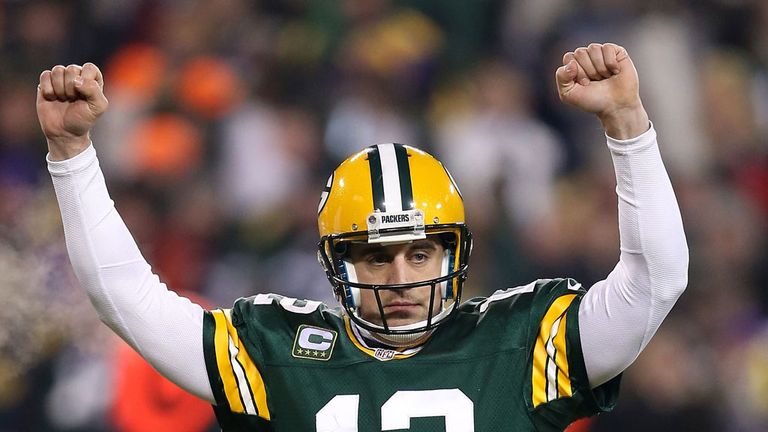 Our Fantasy Football game in association with the NFL UK is a simpler budget-based game, and you can enter at any time during the season and still be in with a chance of going to the Big Apple.
Click here to enter our Fantasy Football competition
Weekly winners will all go into the draw for the superb first prize, while the overall winner of the wildcard league will also stand a chance. Pick a wildcard player every week from the two games shown live on our Sky Sports Sunday double-header.
Team of the Week: rubygloom
A second name goes into the hat for the superb trip to New York thanks to some top picks, including a pair of Eagles in Michael Vick and DeSean Jackson. Marshawn Lynch put in a beastly performance for the Seahawks while the solid pick of Peyton Manning as the wildcard helped to make our winner the top of the pile for Week Two.
QB Michael Vick ($3m) 33pts
RB CJ Spiller ($3m) 12pts
RB Marshawn Lynch ($4m) 30pts
WR DeSean Jackson ($3m) 25pts
WR Junior Hemmingway ($1m) 1pts
TE Antonio Gates ($2m) 10pts
D Vikings Def ($1m) 21pts
K Ryan Succop ($1m) 5pts
Wildcard Peyton Manning 20pts
Total Points 157 pts
Top Performers
Aaron Rodgers went crazy for Green Bay with 480 yards and four touchdowns and no interceptions - it was a monumental performance from one of the best quarterbacks in the league - and just edged out Vick for star man of the week honours in Fantasy circles.
Lynch, as discussed, starred for the running backs but Knownshon Moreno and James Starks also popped up with huge games and Eddie Royal continued his surprising red-hot start to the season, but should he be finding his way into your team?
Week Three Picks
Let's look at what players will like for week three, including the wild card selection from our two live games on Sky Sports which include the Lions @ Redskins and Colts @ 49ers.
As mentioned above, Eddie Royal has five touchdowns in two games, and while that form may not last all season, the diminutive wideout is a bargain at just $1m and with the Chargers having no problems moving the ball there's no reason not to have him in your line-up this week.
With money saved on Royal, splash out on big money players elsewhere Peyton Manning has a mouth-watering Monday night match-up against the Raiders, while Marshawn Lynch and the Seahawks host the lowly Jags so if you play match-ups get as many Hawks and Broncos in your team as you can!
As for the wildcards, well there are plenty of options with Detroit QB Matt Stafford never afraid to air out the football and with Andrew Luck and Colin Kaepernick going head-to-head in San Francisco in a game which both QBs could score well.
Reggie Bush would be a shout was it not for his knee injury problems, and although Calvin Johnson is always a reliable option, the pick is for Redskins QB Robert Griffin III, who has so far been putting up solid numbers despite a messy 0-2 start by his team.
There's nothing much wrong with RGIII's arm, with 649 yards and five TDs, but he's obviously not quite ready to stretch his legs and test his rebuilt knee just yet - and with a home game he can at least supply more of those numbers and maybe even get the odd scamper in to bolster the score.
Think you can do better? Let us know your Fantasy Football tips, picks of success stories view the feedback below. Remember you can still join and win a Super Bowl trip by entering Here.