Payton banned for a year
The NFL have suspended New Orleans Saints head coach Sean Payton for one season for his part in the controversial 'bounty' scheme.
Last Updated: 13/04/12 7:41am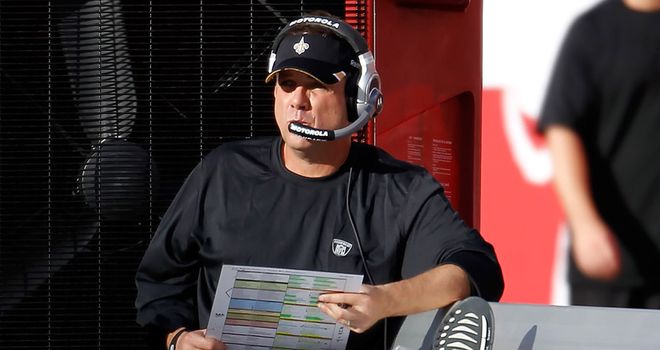 The NFL have come down hard on the New Orleans Saints for their controversial bounty scheme, taking the huge move of suspending coach Sean Payton for one season without pay.
News broke in March that it had been proved that the Saints had indulged in a system where players were rewarded with cash payments for hitting opponents and taking them out of the game.
Payton and Saints general manager Mickey Loomis had released a statement taking responsibility for the scheme not being stopped, and the latter has also been suspended.
Loomis has been banned for eight games, but former defensive coordinator Gregg Williams has been hit hardest with his suspension being indefinite after he was in charge of the defensive unit that operated the scheme.
Everyone expected the NFL to come down hard on the Saints with player safety at the head of their agenda, but a year-long ban for a Super Bowl-winning head coach is a massive statement.
Fine
The team have also been punished, with a fine of $500,000 handed out. They will also forfeit their selections in the second round of the 2012 and 2013 drafts.
Up to 27 players were also included in the scandal, and although the Players' Association are holding their own investigation the NFL decided not to punish them or withold their own punishments any longer.
"We have given your requests careful consideration, and have concluded that there is no basis for delaying the imposition of any discipline in this matter, and particularly not as it may apply to a club or any non-player employee of a club," NFL attorney Jeff Pash wrote in the letter to the union.
"Any disciplinary action affecting any player would be imposed only in a manner consistent with our Collective Bargaining Agreement. As you know, the sole authority to investigate and impose discipline in this matter rests with the Commissioner."