NFL: Detroit Lions leave it late, seeing off Philadelphia Eagles in overtime on the road
The Detroit Lions scored 17 points in the fourth quarter before seeing off the Philadelphia Eagles in overtime.
Last Updated: 15/10/12 9:54am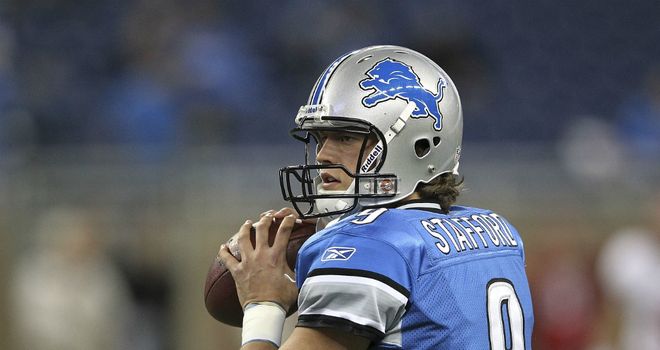 Jason Hanson kicked a 45-yard field goal in overtime and the Lions scored 17 points in the final period, Stafford throwing a scoring pass and also running for a score. He finished with 311 yards passing, one TD and one interception.
The comeback prevented the Lions (2-3) from a 1-4 start a year after opening 5-0 en route to their first playoff appearance since 1999. The Eagles (3-3) head into their bye week with two straight losses.
Down 23-13 after Michael Vick's 70-yard touchdown pass to a wide open Jeremy Maclin down the middle of the field with 5:18 left, the Lions answered.
Hanson had already kicked a 19-yard field goal to tie the scores in the closing seconds of regulation before stepping up to slot over the game-winner from 45 yards out.
Calvin Johnson had 135 yards receiving, but the wide receiver still has no TD catches this season. He was called for offensive pass interference to negate his 11-yard TD grab in the fourth quarter.
Vick shook off a poor start and the offense finally got going late in the second quarter. He completed four straight passes at one point for 48 yards, including a 17-yarder to Maclin on third-and-10. He hit LeSean McCoy on a two-yard pass to put Philadelphia up 7-6.
The Eagles increased their lead on Alex Henery's 26-yard field goal on the first series of the second half before he was also on target from 32 and 49 yards to push Philadelphia into a 16-6 lead, their biggest of the season.
Vick's streak of three straight games without getting intercepted ended when his wildly overthrown pass to Jason Avant was picked off by Louis Delmas in the second quarter. He finished with 311 yards passing with two TDs and two interceptions.