Season over for Washington Redskins safety Brandon Meriweather
Washington Redskins safety Brandon Meriweather has been ruled out for the rest of the season.
Last Updated: 19/11/12 11:12pm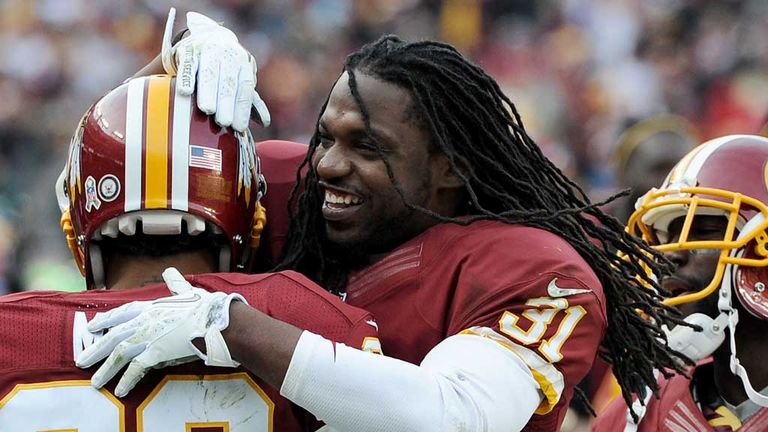 Meriweather, a Pro Bowl selection with the New England Patriots in 2009 and 2010, suffered the injury in the third quarter of Washington's 31-6 win over the Philadelphia Eagles on Sunday - his first game this season after being sidelined by sprained ligaments in his left knee.
He had initially hoped to return against the Tampa Bay Buccaneers in Week Four but re-injured his knee when he collided with team-mate Aldrick Robinson during a pre-game warm-up.
The 28-year-old, who signed a two-year $6m contract in March, tweeted: "I want to start off by saying I'm sorry to all the redskins fan. Y'all are the best. But this was a bad season for me.
"I promise that I'll be back next yr better then ever. Hard work pays off. God had something different for me this year. So see y'all next yr."