NFL: Atlanta Falcons dent the play-off hopes of the New Orleans Saints
New Orleans Saints are in danger of missing the play-offs after they suffered a 23-13 defeat to the Atlanta Falcons.
Last Updated: 30/11/12 8:55am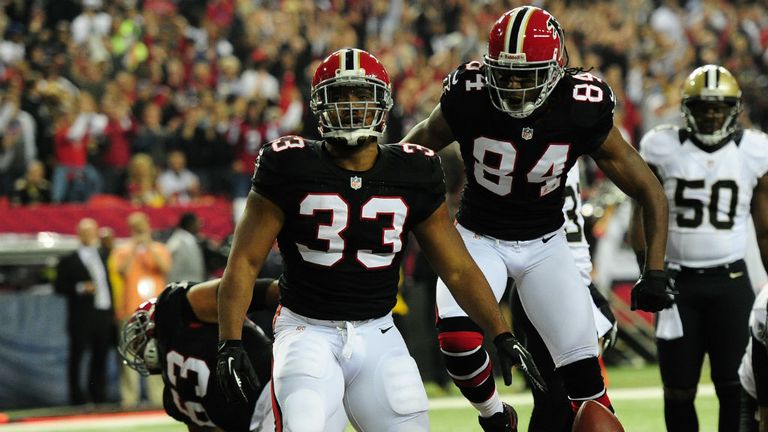 A career-high five interceptions against Saints quarterback Drew Brees proved costly for the Saints, who drop to 5-7 with just four games remaining.
Brees completed 28-of-50 passes for 341 yards, however he failed to connect with anyone for a touchdown for the first time since week four in 2009.
Brees thought he had extended his NFL record run to 55 games when he connected with Darren Sproles, only for the play to be called back for a penalty.
Mark Ingram did rush from a yard for a touchdown, while Garrett Hartley slotted over field goals from 21 and 52 yards.
However it wasn't enough to topple the Falcons for a second time this season, with Atlanta extending their record to 11-1 to virtually wrap up the NFC South title.
Michael Turner rushed over from three yards for the opening touchdown before Tony Gonzalez took a superb take in the end zone from Matt Ryan's 17-yard pass.
Matt Bryant's 45-yard field goal put the Falcons 17-0 in front, while two further efforts - from 29 and 55 yards - put the game out of sight.
Ryan, who hit 18-of-33 passes for 165 yards, said: "It was a great game played by our defence. Our defence came out here and created five turnovers.
"We started off hot on offence and got some points early, kind of struggled the rest of the game but our defence kept us in it and it was a good team win."