NFL: Green Bay Packers pile on the points against Tennessee Titans
Aaron Rodgers threw for three touchdowns and ran for another as the Green Bay Packers thrashed the Tennessee Titans.
Last Updated: 23/12/12 11:25pm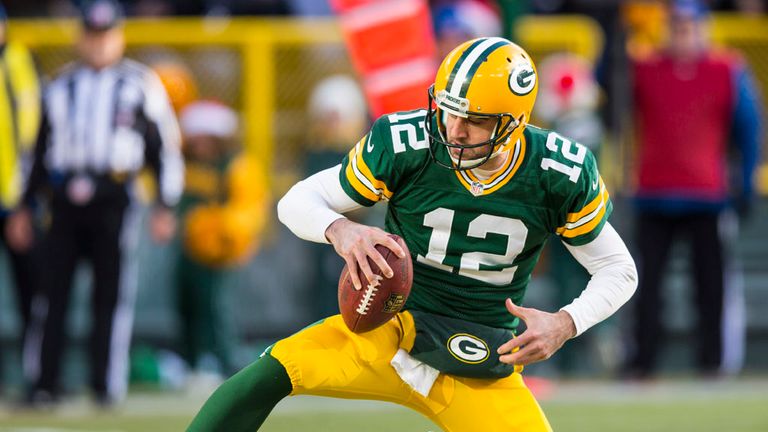 The victory ensured the Packers (11-4) will at least be the NFC's number three seed while it was the first time they've scored more than 50 points in a game since 2005.
Tail-back Ryan Grant also scored twice in the triumph - which snapped a three-game losing streak against the Titans - and Randall Cobb set a single-season franchise record for net yardage.
The Titans (5-10) had one of the NFL's stingiest defenses since giving up 51 to the Chicago Bears at the start of November, allowing an average of 17.6 points to their last five opponents.
But Rodgers and the Green Bay offense were simply too hot for them to handle - their 460 yards was a season high.
Rodgers was 27 of 38 for 342 yards. He connected with Cobb, Greg Jennings and James Jones for touchdowns, and also ran in from six yards for Green Bay's first touchdown of the game.
Grant finished with 80 yards on 20 carries, and had touchdown runs of seven and nine yards. DuJuan Harris also scored on the ground, giving Green Bay four for the game - one fewer than it managed the entire rest of the season.
Green Bay's defense, meanwhile, made life utterly miserable for visiting quarterback Jake Locker and the Titans.
Locker was sacked seven times - though he tripped over his own feet on one - and intercepted twice; he finished 13 of 30 on pass attempts for 140 yards.
Tennessee managed to cross midfield just three times during the game. They avoided a shut-out loss in the final two minutes when Kenny Britt caught a 39-yard pass to set up his own two-yard reception in the end zone.