NFL: The Seattle Seahawks overcame the San Francisco 49ers to book a play-off spot
The Seattle Seahawks clinched their place in the NFC play-offs with a 42-13 victory over the San Francisco 49ers.
Last Updated: 24/12/12 7:09am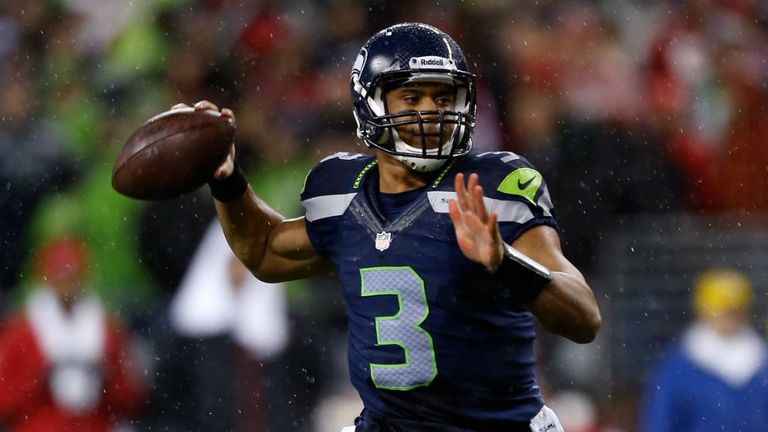 Russell Wilson threw four touchdown passes for the Seahawks to ruin the 49th birthday for 49ers coach Jim Harbaugh.
Wilson connected with Marshawn Lynch, Anthony McCoy and Doug Baldwin (twice) to move to 25 for the season - just one shy of Peyton Manning's record for a rookie.
Lynch also crossed for the opening touchdown of the match as he rushed for 111 yards in total.
And to rub salt into the wounds for San Francisco, Richard Sherman returned a block field goal 90 yards for a touchdown.
"It's unbelievable," said Wilson, who completed 15-of-21 passes for 171 yards, with four touchdowns and an interception.
"We've had a great year so far but it's only one step. We have a lot more to look forward to achieving."
Delanie Walker scored San Francisco's only touchdown from Colin Kaepernick's 18-yard pass in the fourth quarter, while David Akers slotted over two field goals.