NFL: Ray Lewis set to retire at end of Baltimore Ravens' play-off run
Legendary Baltimore linebacker Ray Lewis has announced that he will be retiring as soon as Ravens' current season ends.
Last Updated: 04/01/13 10:26am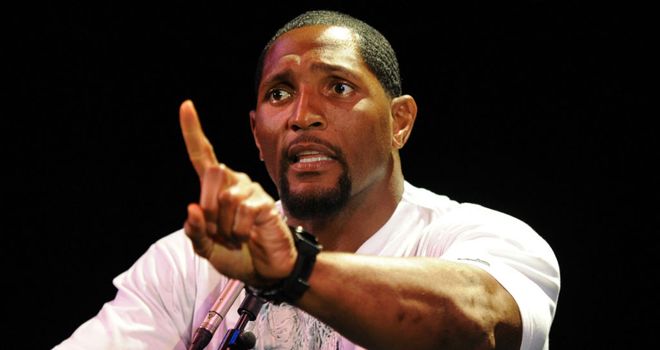 Lewis spoke to the press to give an update on his injury status ahead of the start of the play-offs this weekend and took the chance to reveal this would be his last season in the NFL.
The 17-year veteran has been out of action since October with a triceps injury, but he could return for Sunday's wild card game against Indianapolis Colts in Baltimore.
Known as the greatest middle linebacker of all time, Lewis led the Ravens to the Super Bowl title in 2001 when he was named the MVP of their 34-7 victory over the New York Giants in Tampa.
The two-time NFL Defensive Player of the Year and 13-time Pro Bowler leads the team on and off the field with his character as well as his hard-hitting playing style, but this will be the last year in a Ravens uniform.
"This will be my last ride," said Lewis. "Wherever it ends it ends. But I didn't come back to be eliminated in first round.
"Everything I've done is to make another run at the Lombardi."
Lewis has been slowly recovering from injury and is still a doubt to suit-up against the Colts, but if there is any chance he can take the field he will be there leading from the front again.
Still, it could be the final time he runs out as a Raven, and his team-mates are in no doubt about what a huge loss he will be both in terms of his ability and his emotional attachment.
"It's amazing and it's sad all at the same time," said outside linebacker Terrell Suggs .
"I can't picture Baltimore without him," said running back Ray Rice . "Baltimore is Ray Lewis."