Baltimore Ravens v Denver Broncos - Bernard Pollard targets Peyton Manning as key to NFL victory
Baltimore safety Bernard Pollard says the team need to be in Peyton Manning's face all game in order to beat Denver.
Last Updated: 09/01/13 3:09pm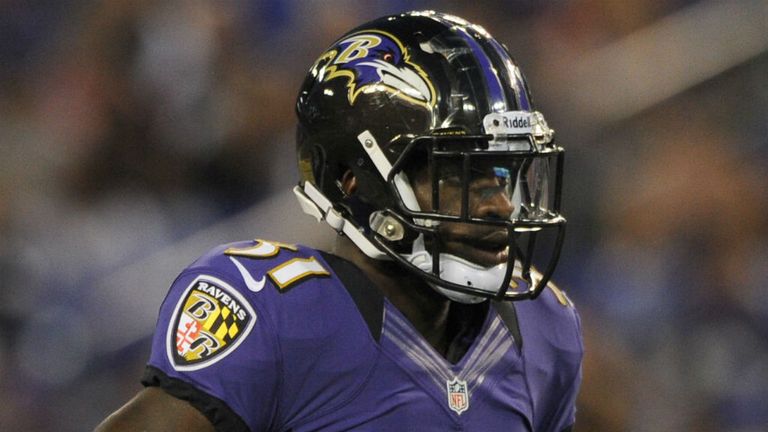 The Ravens extended Ray Lewis' legendary career by at least a game with their wildcard win over Indianapolis last week, but it is now Colts legend and new Denver QB Manning that stands in their way.
The Broncos pulled off a huge coup when they captured the biggest-name free agent in NFL history last year, and despite coming off career-threatening neck surgery Manning has been back to his best.
Now, after a week off to rest and with one of the best home field advantages in the league, with their stadium at Mile High being up at altitude, Denver are favourites to win their Divisional Round clash.
Manning has a nine-game winning streak against the Ravens, and won with the Broncos this season away in Baltimore, meaning the visitors will have to do something remarkable to stop him.
"We have to get in his face all the time, we have to, that dude is a freaking computer man. He's one of the best in the game," said Ravens safety Bernard Pollard.
"All we can try to do is try to contain him. You're not going to stop him. The guy is a freaking machine. I've played against him plenty of times. I respect him. He's respected by so many in the league. For us as a team we have to continue to get in his face and disrupt some things.
"That dude's the MacBook. He's one of the best. I've always called him a machine. I've always called him a computer. Man, the guy studies. He understands. He's able to process things. That's why he will be in the Hall of Fame."
Baltimore did restrict Manning to 204 yards and one score in that week 15 loss this season, but Denver have been getting better and better as the season goes on and an extra week preparation will make them even stronger.
"You're never going to stop Peyton Manning, but you have to control him," Ravens coach John Harbaugh said. "We've been able to do that most of the times we've played him. Sometimes he's gotten away from us, but you've just got to keep him under control and hope he doesn't make too many big plays."