NFL: Robert Griffin undergoes successful surgery to repair torn knee ligaments
Washington quarterback Robert Griffin III is expected to be fit to start next season after undergoing knee surgery
Last Updated: 10/01/13 10:38am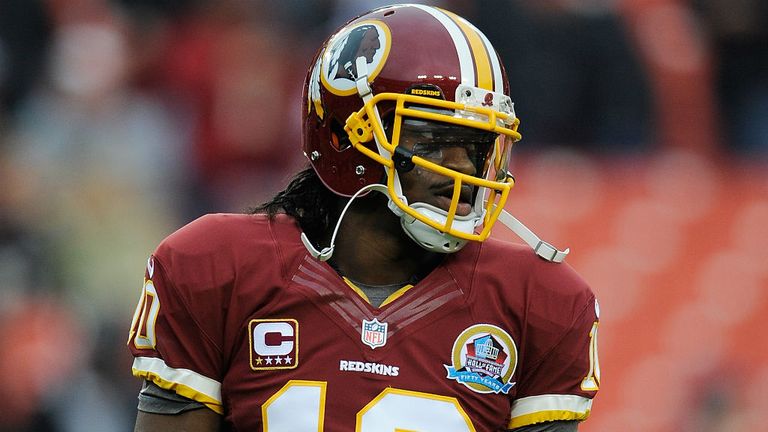 The star Redskins rookie went under the knife to repair tears to both his lateral collateral and anterior cruciate knee ligaments.
Griffin damaged his lateral collateral ligement against Baltimore last month, and he then tore his ACL in Sunday's play-off defeat to Seattle.
The 22-year-old faces a long period of rehabilitation, but his surgeon is convinced he will be ready to start next season.
"Robert Griffin III had successful knee surgery," Dr James Andrews said. "He had a direct repair of his LCL and a re-do of his previous ACL reconstruction.
"We expect a full recovery and it is everybody's hope and belief that due to Robert's high motivation, he will be ready for the 2013 season."
The former Heisman Trophy winner led the Redskins to their first NFC East title since 1999, but their play-off campaign ended with a 24-14 defeat to the Seahawks at the weekend.