Mike Mularkey fired as head coach of Jacksonville Jaguars after 2-14 season
Mike Mularkey has been dismissed as head coach of the Jacksonville Jaguars after leading the team to a 2-14 record.
Last Updated: 10/01/13 5:55pm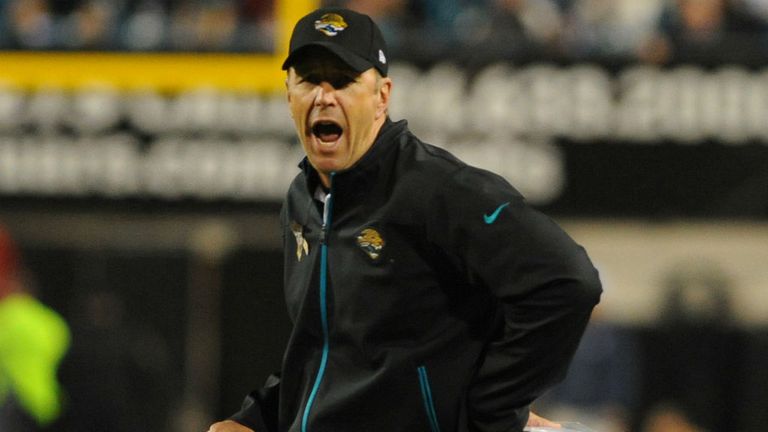 The 2012 campaign was Mularkey's first at the helm in Jacksonville but the poor performance has ensured that he will not be given a second chance.
The dismal season also cost general manager Gene Smith his job, and one of new GM Dave Caldwell's first moves has been to tell malarkey he is no longer needed.
"I informed Mike today (Thursday) that he will not return as head coach of the Jaguars," Caldwell told the Jaguars' official website.
"I know Mike well and do not want anyone to misinterpret the rationale behind my decision. Mike is an excellent coach and I am sure he will succeed in his next stop in the NFL.
"However, I must do what I believe is best for the Jacksonville Jaguars and immediately explore every avenue possible to turn our football team around.
"For that to happen as seamlessly as we want, and as quickly as our fans deserve, I feel it is in everyone's best interests for an immediate and clean restart."
Mularkey, who was in charge of the Buffalo Bills from 2004-2005, becomes the eighth NFL head coach to be fired since the end of the regular season.