NFL: San Diego Chargers set to unveil Mike McCoy as new head coach
San Diego have confirmed the appointment of Mike McCoy as their new head coach.
Last Updated: 16/01/13 6:55pm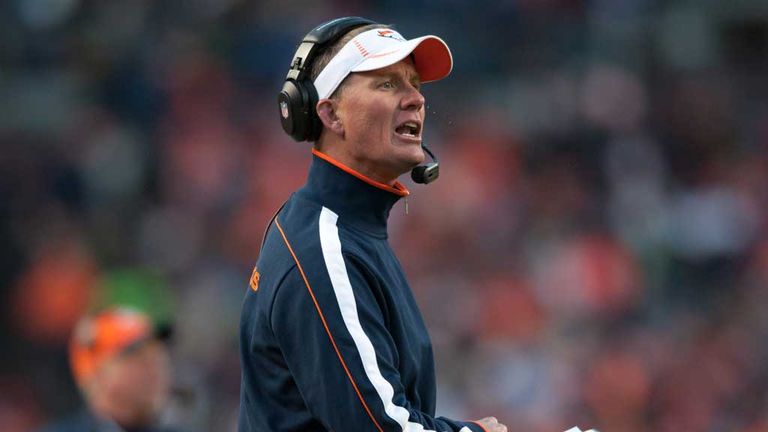 McCoy has resigned as offensive co-ordinator with Denver after accepting the offer to replace Norv Turner as Chargers boss.
Turner's five-year tenure in San Diego came to an end when he was fired along with general manager AJ Smith after the Chargers failed to reach the post-season for the third consecutive season.
McCoy will now work with new general manager Tom Telesco in trying to turn around the fortunes of the AFC West outfit.
"There was no doubt in my mind when I got back on that plane to go back home," said McCoy. "They wanted to keep me here last night. But I said, 'I've got to talk to my wife about this before.' If I made the decision without talking to my wife, I might get in a little trouble.
"Without a doubt, we knew this was the place we wanted to be."
McCoy joined the Broncos as quarterbacks coach in 2009 and was soon promoted to offensive co-ordinator.
The 40-year-old has played a pivotal role in Denver reaching the play-offs for the last two seasons, and he was sounded out by Arizona, Chicago and San Diego after the Broncos' dramatic defeat to Baltimore at the weekend.
Turner, meanwhile, is expected to join Cleveland as offensive co-ordinator in the next week.
Smith was replaced as general manager by Tom Telesco as owner Dean Spanos attempts to put together an outfit capable of beating the Broncos to the AFC West title.