NFL: Randy Moss labels himself the best wide receiver ever ahead of Super Bowl
San Francisco 49ers receiver Randy Moss has claimed that he is the best wideout ever to play in the NFL.
Last Updated: 29/01/13 11:26pm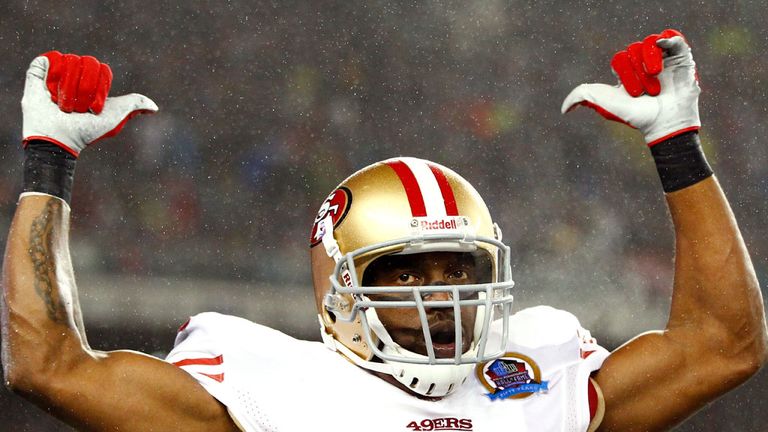 Moss will be chasing his first NFL championship ring when the 49ers face the Baltimore Ravens in Super Bowl XLVII at the Louisiana Superdome on Sunday.
Jerry Rice, who won three Super Bowls with the 49ers, is widely regarded as the greatest wide receiver of all time but Moss seems to disagree with that assessment.
"I think now that I'm older I do think I'm the greatest receiver to ever do it," Moss said.
"This year has been a down year for me, statistically. The year before I retired was a down year, and then in Oakland was a down year.
"I don't really live on numbers. I really live on impact and what you're able to do out on that field. I really do think that I'm the greatest receiver to ever play this game."
Moss holds the record for touchdown receptions in a single season with 23, but Rice tops most of the other statistical categories for wide receivers.
Seven-time Pro Bowler Moss came out of retirement to sign for the 49ers before the start of the 2012 campaign and went on to catch just 28 passes for 434 yards and three touchdowns during the regular season.