NFL News: Arizona Cardinals release safety Adrian Wilson after 12 years in Phoenix
The Arizona Cardinals have decided to release veteran safety Adrian Wilson after he spent 12 seasons with the team.
Last Updated: 08/03/13 9:09pm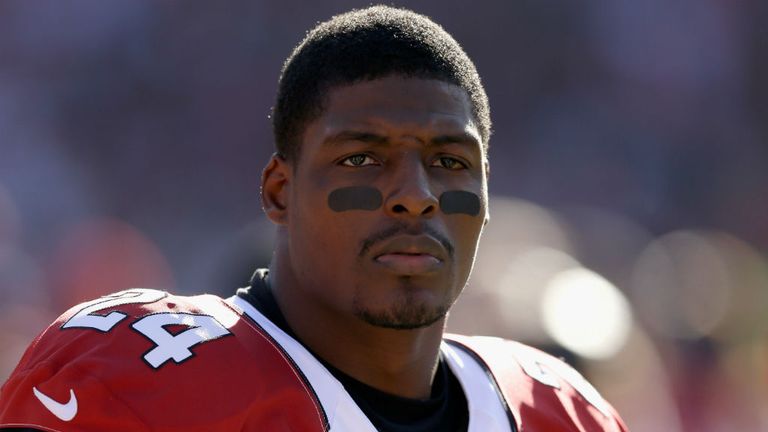 Under new coach Bruce Arians, the Cards are looking to re-shape the team and a veteran who lost playing time last season and was due a $1 million bonus was always a candidate to being cut.
Five-time Pro Bowler Wilson has been a stand-out performer in the Cardinals defence for years, and was a star of their superb run to the Super Bowl in 2009 when they narrowly missed out against the Steelers.
Wilson had said though that he wanted to retire in Arizona, so the move coming before he is ready to hang up his pads is a bitter blow.
Cardinals president Michael Bidwill wanted to give his thanks to Wilson when releasing the news, saying he would be honoured by the team in the future as one of their great players.
"All of us thank Adrian for what he has meant not only to our organization but also to this community," Cardinals president Michael Bidwill said. "In every franchise, there is a select group of players whose contributions earn them iconic status and for us, Adrian Wilson will always be one of those players.
"He joined us at a key time in our organization's evolution and helped lead us into a new era. We will always be grateful for that and look forward to the day when he's placed in the Ring of Honor at University of Phoenix Stadium alongside the other all-time great Cardinals."
A disruptive and hard-hitting safety, Wilson was a fearsome prospect for opposing offensive players, with the former North Carolina State product not scared of putting in the hard hits.
Wilson is fifth on the Cardinals' all-time appearance list after playing 181 games, with 27 interceptions and 25.5 sacks to his name during that time.
His leadership and presence was also a huge factor that was not measurable by statistics, and should he wish to continue playing then plenty of teams will be looking at him - even if it is in more of a situational role and to add experience to their locker rooms.