NFL: Nnamdi Asomugha and Ryan Fitzpatrick released ahead of free agency
The Philadelphia Eagles have released cornerback Nnamdi Asomugha after just two seasons with the franchise.
Last Updated: 16/03/13 3:49pm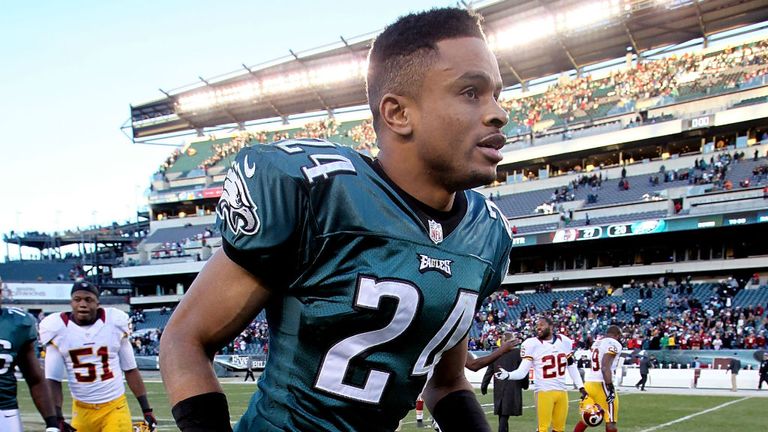 The move, which came just hours before the opening of the free agency period in the NFL, will save the Eagles around $9 million in salary.
The 31-year-old arrived from the Oakland Raiders in 2011 on a five-year contract worth $60 million as one of a number of big-name signings made by Philadelphia.
However, with a new coach in Chip Kelly at the helm, the franchise has opted to clean house. As well as Asomugha, the Eagles have released defensive tackle Cullen Jenkins and aren't expected to offer a new contract to another cornerback, Dominique Rodgers-Cromartie.
"Coach Kelly and I each had a chance to speak with Nnamdi earlier and he took the news with a lot of class," Eagles general manager Howie Roseman said on the team's official website.
"We expected nothing less than that from him. He has been a true pro on and off the field for this organisation and our community and we wish him all the best as he continues his NFL career.
"We spoke to his representatives at the combine about his future status with the team and wanted to take time to analyze and make a decision. In the end, coach and I both felt we needed to move in a different direction at the cornerback position for 2013 and beyond."
Fitzpatrick gone
Meanwhile, quarterback Ryan Fitzpatrick is another starter to be cut after it was announced the Buffalo Bills had released him.
Fitzpatrick signed a six-year contract extension just 18 months ago but has now been deemed surplus to requirements after going 19-34 in his four seasons with the team.
He threw for 11,654 yards and 80 touchdowns with 64 interceptions during his time with the Bills - the former Harvard University pupil would have been due a $3 million bonus on Wednesday.
"We kept every possible option open right down to the wire when we had to make a decision on whether to keep Ryan," Bills general manager Buddy Nix said.
"In the end, we had to do what we feel is best for our football team and it was a very difficult decision. Ryan did some great things as our starting quarterback...but difficult decisions often have to be made and so we are moving forward."
Buffalo now have quarterbacks Tarvaris Jackson and Aaron Corp left on their depth chart.