NFL: Robert Griffin III on track for start of season after knee surgery
Robert Griffin III is confident he will be fit for the start of the season after taking part in his first practice.
Last Updated: 24/05/13 3:21pm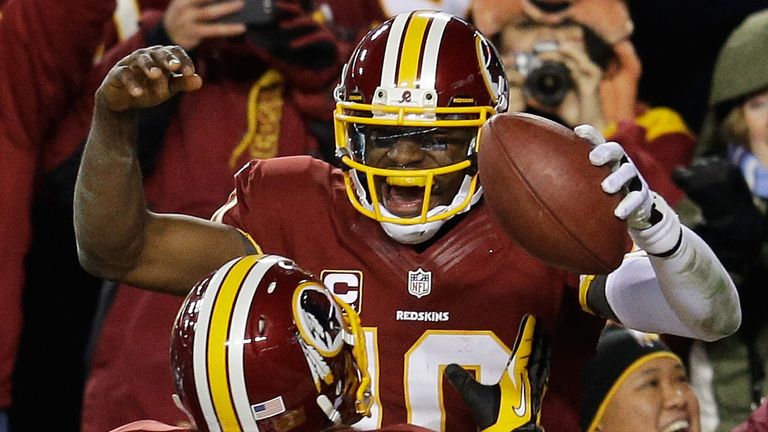 The Washington Redskins quarterback worked out with a number of team-mates recovering from injuries, including wide receiver Pierre Garcon.
Griffin was hurt in week 14 of his rookie season and although he returned to action for the play-offs, he re-injured his knee in the defeat by the Seattle Seahawks and had to undergo surgery in January.
The Baylor product, who won the Heisman Trophy during his college career, set records for highest passer rating by a rookie quarterback (102.4) and highest touchdown to interception ratio (4:1) and he was named offensive rookie of the year.
"I've been doing some real groundwork. The knee feels great. I'm all in for week one, but I'm also all in the rest of my career," Griffin told NFL.com
"It's tough for me to talk about it, it was tough. Yeah, I cried, real men cry, it doesn't matter. As soon as we finished a little cry festival, I put the date of the first week in my phone.
"Everything that happened with the injury clouded the success we had in the season and I think left a bad taste in the mouth of everybody, the media, players, coaches and fans, everybody."