NFL News: Mark Sanchez plans to be New York Jets starter in new season
Embattled New York Jets quarterback Mark Sanchez insists he will be starting the team's first game of the new season.
Last Updated: 31/05/13 8:53am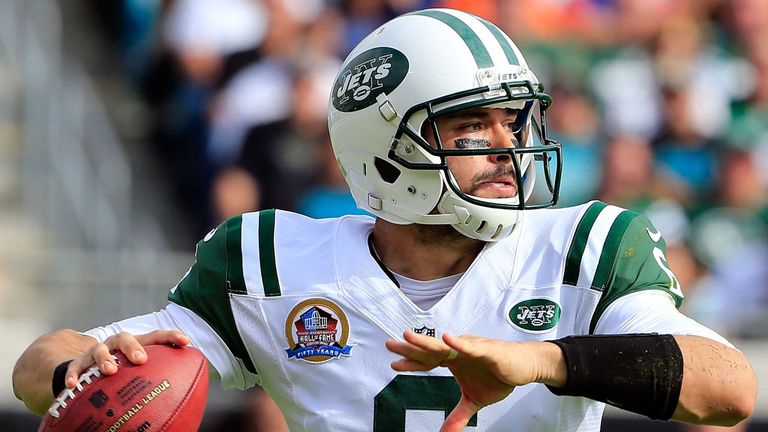 The Jets caused a huge stir when they drafted many people's top quarterback in the class of 2013 despite having Sanchez and Tim Tebow on the roster.
Tebow has since been released, and Sanchez would arguably have been following him out of the exit door had it not been for the huge contract hanging around his neck which the Jets are tied-in to paying.
With Smith now on the roster, the pressure is yet again piling on Sanchez to perform from the start, with Jets fans bound to be calling for Smith should he start poorly.
Starting is exactly what Sanchez plans to do though, as he insists he has had his best off-season ever so far this summer, and plans to be under centre in the first game of the new season against the Buccaneers.
"I don't plan on that happening," Sanchez said in the New York Daily News. "I'm planning on playing, I'm planning on starting."
Helping hand
Sanchez also insists that he is happy to help Smith in his rookie season as he is not worried about losing his starting job to the newcomer.
"Part of that comes when you're just confident in yourself," Sanchez said. "If I was insecure about something or couldn't (handle) this market or this pressure or can't handle this competition, maybe I wouldn't say much to him.
"Maybe I'd be a little scared to give him help. But I don't feel like that. I just don't. That's not my personality. I'm confident, I'm ready to go, I can do it, I know I can."
Sanchez played in two AFC Championship games in his first two seasons in the NFL, but that was more due to their water-tight defence and many say they could have at least made one Super Bowl had they had a better quarterback under centre.
Decision-making and ball security have been Sanchez's major problems, as his stats show with 68 touchdowns against 69 interceptions in his 62 regular-season games so far in his career.
Another quarterback Sanchez does not have to worry about is David Garrard, who has been placed on the retired-reserve list after struggling to recover from knee problems.