NFL News: Steve Smith retires after six season, one Super Bowl with the Giants
Former New York Giants wide receiver Steve Smith has called time on his career after six seasons in the NFL.
Last Updated: 31/05/13 9:21am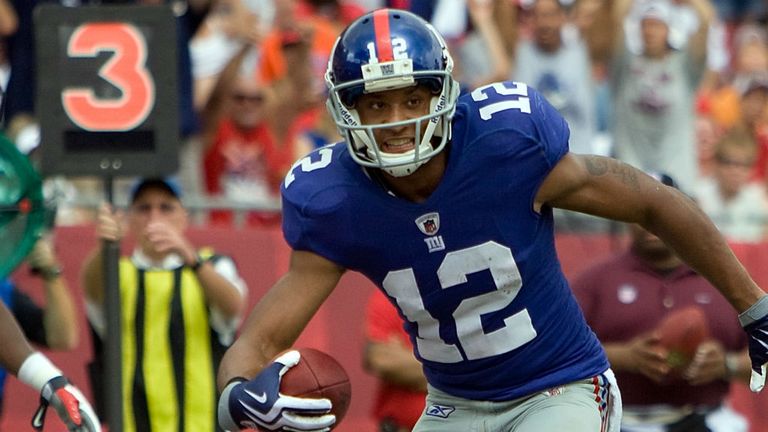 Smith sprung to prominence with the Giants when he became one of the leading possession receivers after being drafted in the second round by New York in 2007.
He enjoyed a record year in 2009, but a knee injury slowed him considerably the following season and Smith was never quite able to get back to his full sharpness.
Smith left the Giants in 2011 after missing out on a big new contract and then played for the Eagles and Rams for a season each before signing for the Bucs as a free agent in April this year.
Unable to get back to his best though, Smith has decided to call it a day rather than try and play on at a level he can no longer compete at.
Decision
"This was not an easy decision, but it's the right decision for me at this time," Smith said in a statement released by the Bucs.
"I've been blessed to play the game that I love at the highest level for the past six years. I will always cherish my time with the New York Giants and our Super Bowl victory in 2007.
"I also want to thank the Philadelphia Eagles, St. Louis Rams and Tampa Bay Buccaneers organizations for the opportunities they gave me."
In his first season he played only a bit part but did have five catches for 50 yards as the Giants beat the previously unbeaten New England Patriots to win the Super Bowl in Arizona.
Smith then had his breakout season in 2007 when he finished second only to Wes Welker in the league with a Giants record of 107 receptions - resulting in 1,220 receiving yards and seven touchdowns.
A trip to the Pro Bowl followed but, as can happen in the NFL, an ill-timed injury has cut short what at one stage looked to be a blossoming career, which has ended with Smith taking in 245 receptions, 2,641 yards and 12 touchdowns.