Andrew Whitworth would rather quit than play NFL for London team
Cincinnati star Andrew Whitworth has insisted he would quit the NFL rather than play for a team based in London.
Last Updated: 07/06/13 2:58pm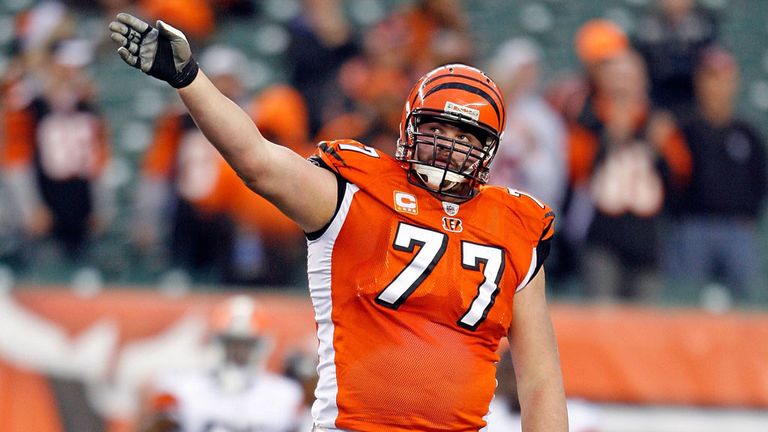 Wembley Stadium has hosted an International Series NFL game every year since 2007, and there will be two fixtures next season.
NFL commissioner Roger Goodell has hinted that the league are keen to have a franchise permanently based in London, with the Jacksonville Jaguars rumoured to be most likely to relocate.
But Whitworth has warned against having a team outside of the United States and claimed he would retire if it was his team on the move.
"I would hope that I was financially able to quit," said the Bengals offensive tackle, who is also Cincinnati's representative for the NFL Players Association.
"That's what I would hope because if I was my papers would be the first one in.
"I don't see that a lot of guys would want to do that. I don't see any players that would enjoy that. Sure, you may find a handful of guys that say, 'Oh hey, that'd be cool,' but the rest of them wouldn't."
Whitworth also insisted he would not be keen to play in the International Series games at Wembley, even if it was a one-off.
"I would hate it, but it is what it is," he added. "But, one time it's not fun but you got to do what you got to do. But I wouldn't enjoy that, either."
Pittsburgh face Minnesota on 29 September before Jacksonville, who are contracted to play one game at Wembley for four seasons, take on San Francisco on 27 October.