NFL: Victor Cruz commits future to New York Giants through to end of 2018 season
New York Giants wide receiver Victor Cruz has agreed a new five-year contract with the franchise.
Last Updated: 09/07/13 5:55pm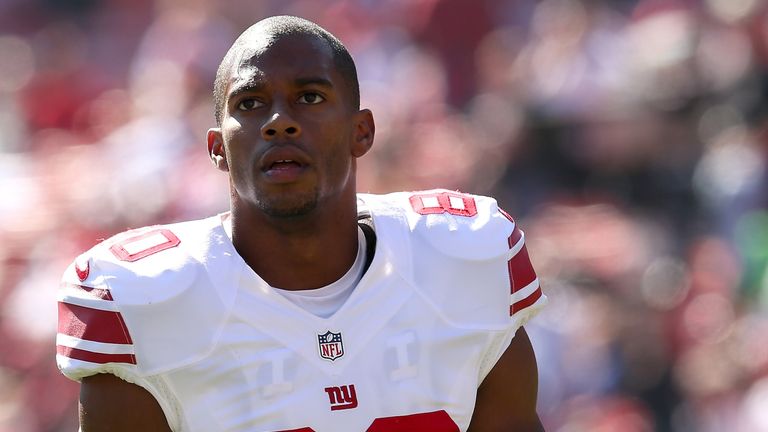 Cruz was a restricted free agent after three seasons in the NFL and had signed a one-year tender in June with the Giants while the parties worked on a long-term deal.
The 26-year-old, who has had back-to-back 1,000-yard receiving seasons and was part of the Giants' team that won Super Bowl XLVI, will earn a reported $43 million from the fresh terms that run through the end of the 2018 season.
"This is just another step to getting where I want to be at the end of my career," Cruz told his team's official website.
"I love to do well for my team and do well each and every year and continue to prove myself and not feel complacent and not feel I've done enough.
"I want to continue to have catches and yards and touchdowns and help my team win and get to the playoffs and get to the Super Bowl.
"To do that in such an early part of my career was outstanding, but you want more, you want to continue to feel that. The work is just getting started for me. It's a whole new window of opportunity, a whole new world for me after this contract."