NFL: Washington Redskins quarterback Robert Griffin III cleared to train
Washington quarterback Robert Griffin III has been given the all-clear to take part in pre-season training.
Last Updated: 23/07/13 1:25pm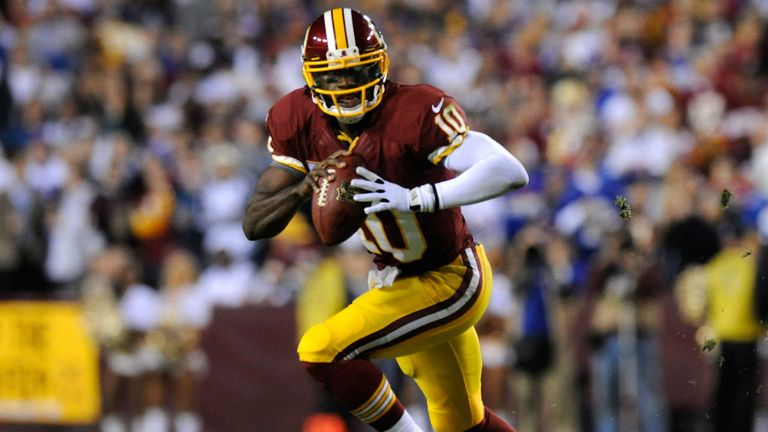 The 23-year-old underwent surgery to repair a torn anterior cruciate knee ligament in February and had been considered doubtful to be fit for the start of the new NFL season.
But Griffin's rehabilitation has progressed without any setbacks, and he will be "eased in" to practice when the team's pre-season camp opens on Wednesday.
Griffin announced the news on Twitter, stating: "Doctors cleared me to practice. Coach is going to ease me in. Thank you for your support & See you in Richmond."
Griffin's practice will be limited to throwing before he is given the green light to take part in team drills.
The Redskins are also unlikely to put Griffin on the Physically Unable to Perform list, which could have ruled him out of the start of the season.
Griffin was drafted by the Redskins with the second pick of the 2012 NFL Draft and enjoyed an outstanding rookie season, playing a pivotal role in the team winning the NFC East division for the first time since 1999 with a 10-6 record.
But in their first play-off game since 2007, Washington suffered a 24-14 defeat to Seattle in the NFC wild-card clash, during which Griffin suffered the torn knee ligament.
Griffin threw for 3,200 yards and 20 touchdowns, while his agility on the run yielded 817 on the ground and a further seven touchdowns.