NFL: Matt Ryan agrees to a lucrative five-year contract extension with the Atlanta Falcons
The Atlanta Falcons have announced that they have agreed terms on a new five-year contract extension with Matt Ryan.
Last Updated: 27/07/13 1:39pm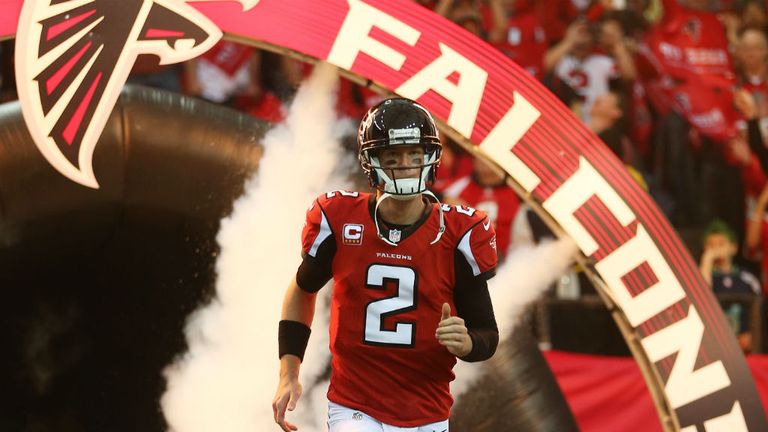 Financial details of the deal have not been officially released, but reports in the US suggest it is worth in excess of $100 million, with $59 million of that guaranteed.
Ryan was drafted by the Falcons in 2008 and was heading into the sixth and final season of his rookie contract.
But he has now committed himself to the NFC South franchise for the foreseeable future, with the deal he has just signed tying him down until the end of the 2018 season.
Two-time Pro-Bowler Ryan has led the Falcons to winning records in all five of his seasons in the NFL and secured his first victory in the play-offs at the end of the 2012 campaign.
"My goal, and my mindset has been the same since 2008," Ryan said. "It's about winning a championship. And it's about getting rings. I'm just happy I'm gonna have the opportunity to do that here.
"It's an opportunity to continue my career in a place that I call home, in a city that I love. I think we have the best fans in the league. They've been so receptive to my wife Sarah and since we came down here in 2008. I'm really excited to have this done."
The 28-year-old has also set the single-season franchise records for passing yards (4,719), pass attempts (615), pass completions (422), touchdown passes (32) and 300-yard games (7).