NFL: Baltimore Ravens tight end Dennis Pitta ruled out for entire 2013 season
Baltimore tight end Dennis Pitta will miss the entire NFL season after suffering a serious hip injury.
Last Updated: 29/07/13 6:35pm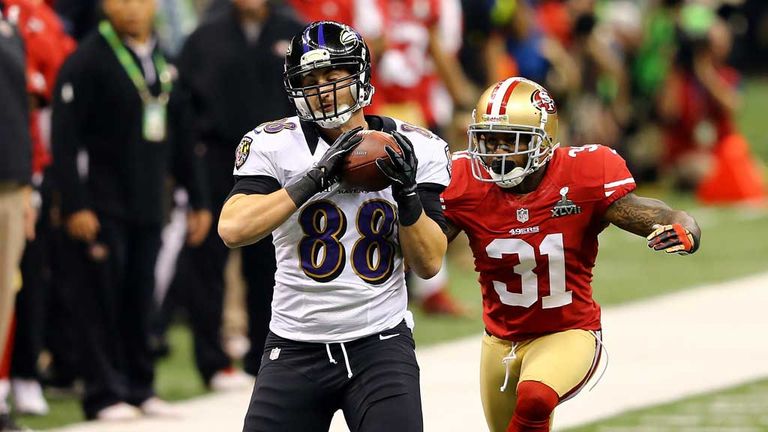 The 28-year-old underwent surgery after dislocating his hip, and tests have revealed the damage to the joint will prevent him from playing in part in the Ravens' defence of their Super Bowl title.
It was initially hoped that Pitta would recover in time to return in mid-season, but head coach Jim Harbaugh has announced otherwise as the team await the results of further scans to determined the full extent of the damage.
"Dennis is out for the year," Harbaugh said. "It's the type of thing that he's not going to be able to come back from this year. There's enough damage in there to preclude that.
"Dennis is resting comfortably now at the hospital. He had the surgery which is basically just to put the hip back in place because there was a little fragment that didn't allow them to put the hip back into place without going in there.
"We're in the process of getting the MRI now. We know it's a dislocated hip. That's really all we know at this point. We don't know the extent of any other damage."
But Harbaugh added that he did not expect the injury to end the career of Pitta, who will become an unrestricted free-agent following the season.
"It would be really, really rare if it was something that he couldn't be back next year on. I can't give you the final determination because we're waiting for the MRI, but there's been no word of anything like that."
Pitta played a significant part in the Ravens' Super Bowl victory last season, hauling in 61 catches for 669 yards and seven touchdowns in the regular season.
He also caught 14 catches for 163 yards and three touchdowns during the play-offs, including a score in the second quarter of the Super Bowl win over San Francisco.
Ed Dickson is now expected to get the starting role for Baltimore ahead of veteran Visanthe Shiancoe, who signed a one-year contract with the Ravens at the weekend.