NFL: Ben Roethlisberger says Pittsburgh Steelers worst in the league
Pittsburgh quarterback Ben Roethlisbeger says his 0-4 Steelers are the worst team in the NFL after their Wembley loss.
Last Updated: 30/09/13 10:52pm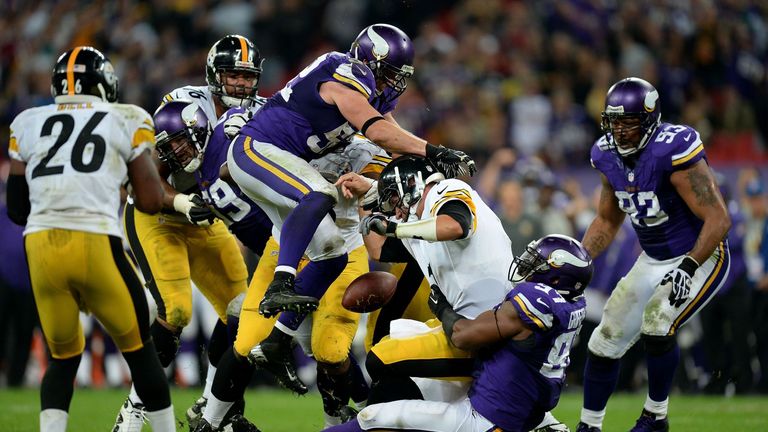 Roethlisberger's fumble late on in Sunday's game at Wembley saw the Steelers lose out to the Vikings 34-27 in the latest International Series game in the UK.
Both teams went to London on the back of 0-3 starts, but it was Minnesota who left with the win while Pittsburgh slipped to 0-4 for the first time since 1968.
Only the 1992 San Diego Chargers have made the play-offs after 0-4 starts, and with their season all-but over already, Roethlisberger was at a low ebb after travelling across the Atlantic only to lose again.
"We are in uncharted territories and the water is dangerous right now, so we have to stick together and get out of it," Roethlisberger said. "Right now, you could say we're the worst team in the league.
"That hurts. And as a competitor, you don't like that."
The Steelers were only still in the game on Sunday thanks to Roethlisberger's elusiveness as his offensive line again failed to stop the pressure coming his way.
Roethlisberger has never had season with the Steelers with less than eight wins, but that now looks a distinct possibility as they head to their bye week still winless.
"I just have to hope and believe we can turn it around because we have to believe that we can still be a part of something special," he said. "And if you don't believe that, then you don't need to be on this team or be out here."