NFL: Jacksonville Jaguars coach delighted to end club's unwanted losing streak
Jacksonville Jaguars head coach Gus Bradley was a happy man after the NFL strugglers ended their unwanted losing streak.
Last Updated: 11/11/13 5:01pm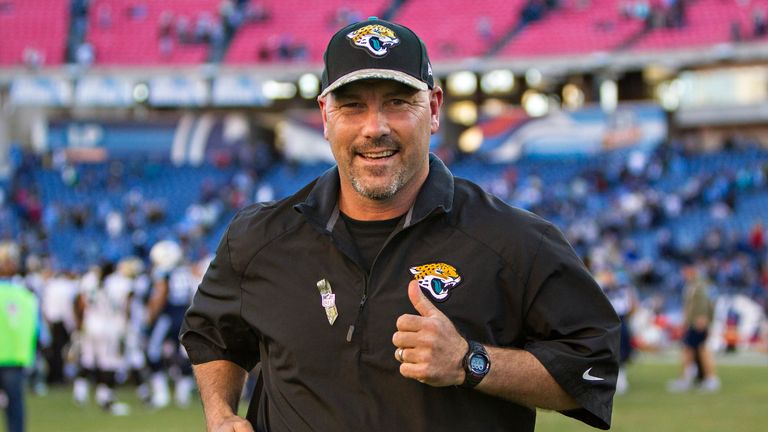 The Jaguars had lost 13 straight going into Sunday's clash at the Tennessee Titans, a run which included their last five games last season, a spell of 50 weeks without success.
However, that came to a spectacular end over the weekend with the Jaguars securing a 29-27 victory in Tennessee, and even then there were nervy moments.
The Titans did pull the game back to just a two-point gap following Delanie Walker's touchdown, but they failed giving Bradley his first victory as a head coach.
Great feeling
"It was a great feeling in the locker room," Bradley said on the club's official website.
"I talked to the guys that coming out of the bye week that this was going to be a great opportunity to show improvement, and that's what we're after.
"We talked about how whether it's at home or on the road, we wanted to challenge ourselves to see improvement in certain areas and trust results will come.
"It's a great illustration to be able to go into the locker room and talk about these things."