NFC East decider: Tony Romo will miss Dallas Cowboys-Philadelphia Eagles clash
Dallas quarterback Tony Romo will miss Sunday's NFC East title decider against Philadelphia after back surgery.
Last Updated: 27/12/13 7:31pm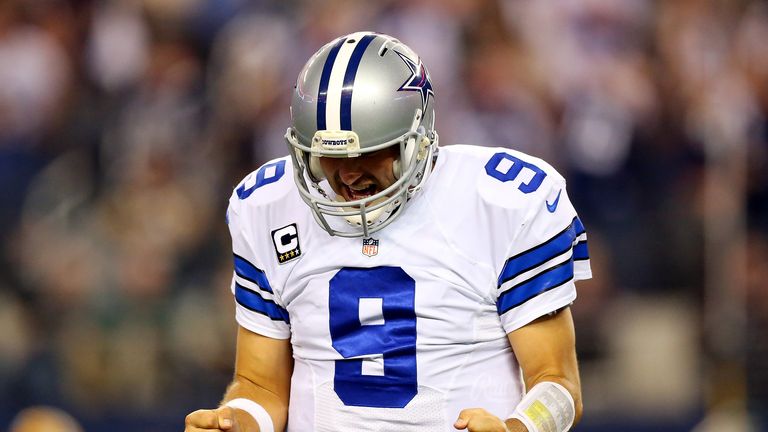 Cowboys coach Jason Garrett said: "He's devastated. He puts a lot into this."
Romo, who suffered the injury during last week's 24-23 comeback victory over Washington, will need at least three months to recover from the surgery, so back-up Kyle Orton will lead the Cowboys into their biggest game of the year.
Win and Dallas will have a home play-off game next week - lose and they will miss the post-season for the third straight year.
"We spent the week exhausting all options in regards to Tony's situation - treatment, rehab, all the different things, consulted a lot of different people on this," Garrett added.
"We just felt like as we discussed it that this was the best decision for him and for our organization moving forward.
"We felt like the surgery went well and Tony should be able to come home and start to begin his rehabilitation for the 2014 season."
Romo, 33, threw for 3,828 yards and 31 touchdowns and 10 interceptions in 15 games this season for Dallas, who signed 41-year-old high school teacher and ex-NFL quarterback Jon Kitna to serve as a back-up to Orton on Sunday.
Since Romo's first NFL start, the Cowboys are 63-45 with him and 6-7 without him.