Former Heisman Trophy winner Johnny Manziel officialy declares for 2014 NFL Draft
Former Heisman Trophy winner Johnny Manziel is heading for the NFL after declaring himself for the 2014 draft.
Last Updated: 09/01/14 9:54pm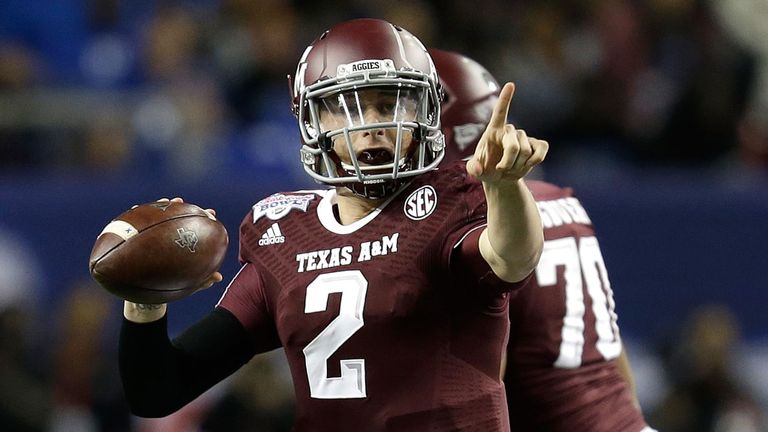 The Texas A&M redshirt sophomore was only a two-year starter, but he was a prolific one, ending up only nine yards shy of becoming the first sophomore to total 10,000 yards from scrimmage.
"After long discussions with my family, friends, teammates, and coaches, I have decided to make myself available for the 2014 NFL Draft," Manziel said in an open letter to Texas A&M fans.
"The decision was not an easy one. Anyone who has ever watched a football game at Kyle Field knows that leaving that atmosphere, those Saturdays with excitement, color and noise, will be hard for me."
A&M coach Kevin Sumlin said: "In all of my years of coaching, Johnny Manziel is the most exciting football player I have ever seen. We appreciate everything he has done for Texas A&M and Aggie football and wish him nothing but the best."
But Manziel will be a decisive figure in the build-up to the May draft, with questions remaining about his arm-strength and temperament after a tumultuous off-season following his Heisman win in 2012.
In two years, he racked up 7,820 yards and 63 TD passes and 2,169 yards and 30 touchdowns rushing.