NFL Championship games: Tom Brady v Peyton Manning as Patriots play Broncos
Tom Brady says beating Peyton Manning in Denver to make the Super Bowl would be as good a victory as he's ever enjoyed.
Last Updated: 13/01/14 6:02pm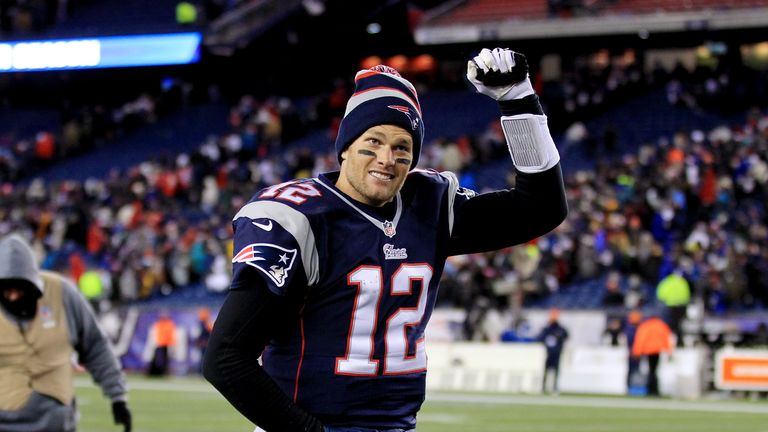 The two best quarterbacks of their generation will go head-to-head for the 15th and possibly final time on Sunday with a place in the Super Bowl in New York on the line.
It'll be a game that will have America gripped, and although it is two quality teams going against each other, all the focus will be on the two quarterbacks and how they perform in the big game.
It will be the fourth time the two players have faced off in the play-offs, with Brady leading 2-1. Each time the home team has won and each time the winner has gone on to win the Super Bowl, so the omens are good for Denver.
The Broncos are also 6-2 against the Patriots in their eight previous AFC Championship games, but stats will go out of the window as it will be the Manning and Brady show on Sunday - and Brady for one did not play down the significance.
"It would be as satisfying as any victory we've ever had if we could go in there and win," he told WEEI-FM. "We've overcome a lot of things with some injuries. We've had some amazing comebacks it's everything you could ask for."
Record setters
While Denver have been setting records with Manning's historic scoring season, Brady has been playing well below his usual best, with the team hampered by injuries, and they will be underdogs heading to Mile High Stadium - a tag Brady is relishing.
"We've had our backs against the wall for a while, really the whole season," Brady added. "We've lost players and teams have really counted us out. We've got a bunch of underdogs on our team and we'll be underdogs again.
"We'll see how that shakes out at the end of the week. But we're as tough and physical as we've ever been and we're gonna go out and play this game and that's a great challenge for us to go in there and try to beat 'em.
"Some team has gotta play at home, and it happens to be them. I think what coach talked about is how we play, not where we play. No question about it.
"How we're going to play is what's going to determine the outcome of the game. I hope we play our very best. That's what it's going to take."
home advantage
Denver will have a huge advantage at home, and the Pats went 4-4 on the road this season, but they will take heart from their remarkable win over the Broncos earlier this season when they came from 24-0 down to win in overtime.
"This game is going to come down to who plays the best," Brady said. "And we'll be able to take some things that we did when we played and study them and prepare for them, but we'll have different things to do, they'll have different things to do.
"Their team is different than when they played us, and we're pretty different than when we played them."
Manning, for his part, is keen to play down the headline-grabbing battle between the two quarterbacks, insisting the better team will win on the day.
"Tom Brady has just been an outstanding quarterback for such a long time, but the game next week is the Broncos vs. the Patriots," Manning said. "I know there will be some individual matchups that will get headlines, but it will be a battle between two good teams."