NFL: Huge security operation put in place for Super Bowl at Metlife Stadium, New Jersey
Police in New Jersey say they are preparing for every possible contingency when MetLife Stadium hosts the Super Bowl.
Last Updated: 16/01/14 10:06am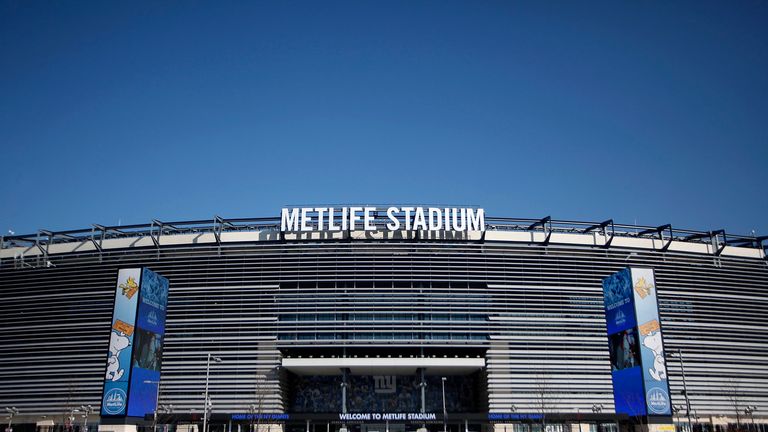 More than 80,000 fans are expected at the East Rutherford venue for the annual NFL showpiece, the first mass transit Super Bowl because the stadium across the Hudson River from Manhattan is accessible by train and bus.
Another 400,000 people will be travelling to the region for surrounding events.
"We are approaching this basically from an air, land and sea concept," said Lt. Colonel Edward Cetnar of the New Jersey State Police.
"Every counter-measure that we have is going to be put into place for the game."
Team effort
More than 100 local, state and federal law agencies are working with the NFL's private security team to prepare for the game and the events leading up to it.
Some 4,000 security officers, including 3,000 private security personnel hired by the NFL, will be working on game day, said Colonel Rick Fuentes, Superintendent of the New Jersey State Police.
Sniffer dogs, metal detectors, bomb units and a mobile hospital, complete with a surgery ward, will be part of the security apparatus.
Security will be heightened at train and subway stations in New Jersey and in New York City, and the NFL will enforce a no-bag policy.
In the event of severe weather, de-icing equipment and 900 ploughs are ready to clear the field, seats, walkways and parking lots.
"We are taking a real close look at the weather," said Fuentes. "It's not like we are going to be caught on game day because we didn't know there was going to be ice or didn't know there was going to be snow."
Law enforcement and the NFL also said they were taking "double if not triple redundancy" to ensure an adequate power supply to the stadium. An electricity outage at the 2013 Super Bowl in New Orleans plunged the field into darkness and halted play for more than 30 minutes.