Super Bowl XLVIII: Denver Broncos cornerback Champ Bailey targets Seattle Seahawks duo
Seattle Seahawks might have the meanest defence however the Denver Broncos are refusing to underestimate their attack.
Last Updated: 31/01/14 7:20am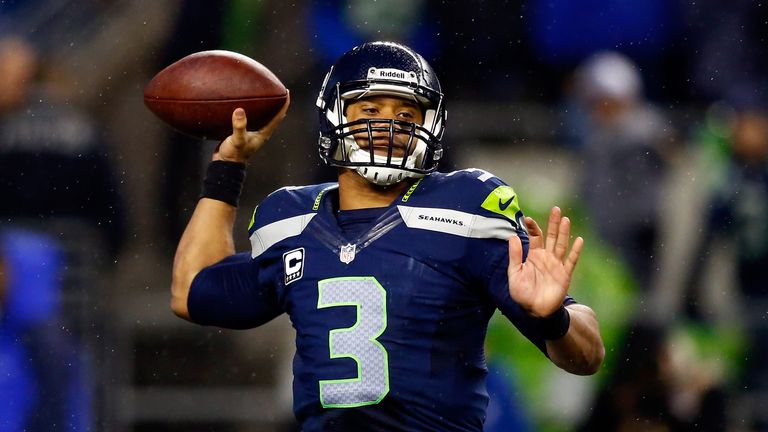 The Broncos have enjoyed a record-breaking season after passing the magical 600-point barrier, while Peyton Manning has thrown for 5,477 yards and 55 touchdowns.
And although Seattle's offense game pales in comparison, with their march to the MetLife Stadium in New Jersey based around the meanest defence - the self-styled "Legion of Boom" has forced a league-leading 39 turnovers - Denver know the Seahawks still have plenty of weapons in their armoury.
Quarterback Russell Wilson has proved to be a pocket rocket, with the ability to mix up his game, while running back Marshawn Lynch has rushed for 1,257 yards and 12 touchdowns off 301 carries.
And Broncos cornerback Champ Bailey is well aware of the threat posed by the unpredictable Wilson pulling the strings.
Scrambles
"I don't know if I prefer him to run it or throw it because he is dangerous both ways," Bailey said.
"One thing we can't let happen is him to get out of the pocket and buy some time, then we lose our guys, a breakdown in coverage.
"You can still have great coverage when a quarterback scrambles. You just have to be disciplined."
Denver defensive tackle Terrance "Pot Roast" Knighton added: "He's at the top of the menu."
Putting the shackles on Wilson is just one problem for the Denver defence, with Lynch a more than useful get-out option for the Seahawks.
"He's a guy that doesn't think he can be brought down by one person," Bailey said. "You don't see that often in games and he's tough.
"He's going to be something to deal with. You see him taking a pounding and he just keeps on going. I don't know how he does it, but it's impressive."
From the Super Bowl to the Showdown on MNF, it's a great weekend on Sky Sports. Click here to upgrade