Super Bowl XLVIII: Pete Carroll pleased with progress of his Seattle Seahawks
Seattle Seahawks coach Pete Carroll claims his side are "really excited" as they step up their preparations.
Last Updated: 31/01/14 5:37pm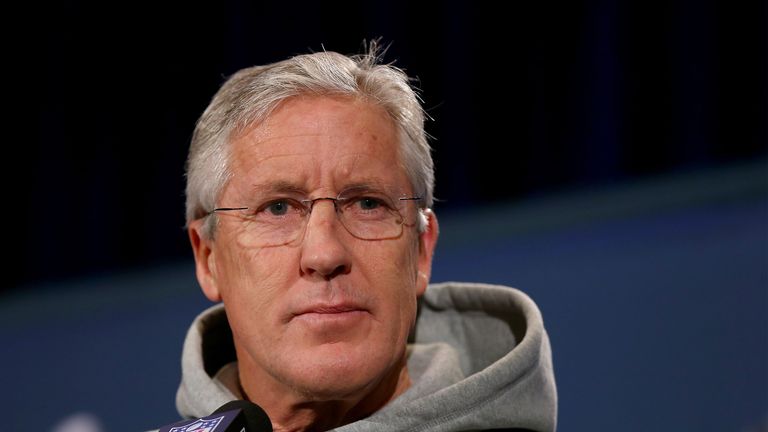 Marshawn Lynch, Percy Harvin, Doug Baldwin and Brandon Mebane all took full part in the training session at the New York Giants' indoor practice facility ahead of Sunday's showdown against the Denver Broncos.
And Carroll is pleased with how the Seahawks are progressing in the build-up to the clash at MetLife Stadium, East Rutherford.
"Everybody is fine. No issues at all," Carroll said. "It's fantastic to have everybody going, knowing that everybody is healthy. Of course they're excited about that, too. We're very fortunate in that sense.
"Today, we're finishing up the game plan. Our third-down stuff today was a big deal. But the whole day is really dedicated to the ball; it's a turnover day for us. So we're working on that all day long.
"The guys are really excited about the game. They're practicing with great focus and attention to the details.
"And so we go to Friday and try to put together a really good day on Friday, finish really sharp, and head into the weekend. We're ready to go."
From the Super Bowl to the Showdown on MNF, it's a great weekend on Sky Sports. Click here to upgrade