NFL: Richie Incognito apologises to Jonathan Martin for Miami Dolphins bullying scandal
Miami Dolphins lineman Richie Incognito has apologised to team-mate Jonathan Martin over last year's bullying scandal.
Last Updated: 19/02/14 8:00am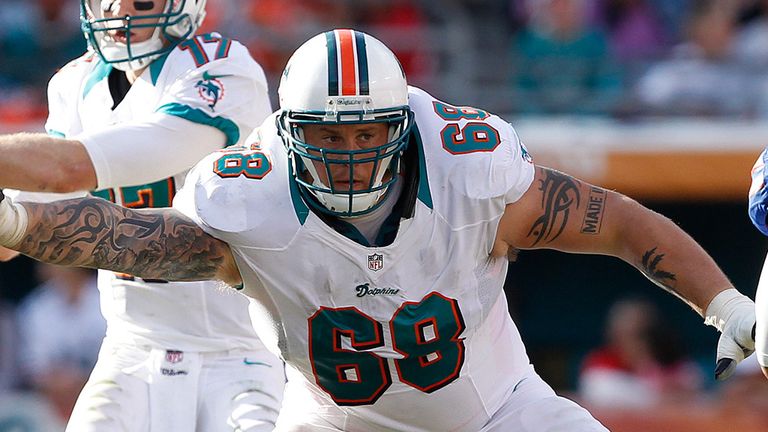 Incognito also issued apologies to team owner Stephen Ross and Ted Wells, the lead NFL investigator who condemned three Dolphins players for persistent bullying and harassment of Martin last season.
Martin left the team in October after what the report stated was a 'pattern of harassment' instigated by Incognito and followed by John Jerry, Mike Pouncey and an assistant trainer.
Incognito was suspended indefinitely, is unlikely to play for the Dolphins again and, at 30, may struggle to find another team.
But he has expressed remorse for his actions on his Twitter account a day after he admitted "acting like a big baby".
He wrote: "I would like to send Jonathan my apologies as well. Until someone tells me different you are still my brother. No hard feelings :)"
Disturbing
Incognito also added he was in "good spirits", and he indicated that he was determined to resume his NFL career.
The Wells report highlighted the state of the Dolphins locker room and an unsavoury culture that the NFL is due to try and change with new policies to be released soon - something which the Dolphins themselves are keen to introduce.
"I now have had a chance to read the report and obviously, the language that was used and the behaviour as described is deeply disturbing," said Ross in a statement.
"Although the report commended Joe Philbin's commitment to promoting integrity and accountability throughout the Dolphins organisation, I told Ted Wells personally during my visit with him that we are committed to addressing the issues outlined in this report.
"We must work together towards a culture of civility and mutual respect for one another. It is important to me, important to coach Philbin and important to the entire Dolphins organisation."