NFL: Maurice Jones-Drew signs three-year deal with Oakland Raiders
Oakland's off-season recruitment drive has continued with the signing of running back Maurice Jones-Drew.
Last Updated: 29/03/14 1:25pm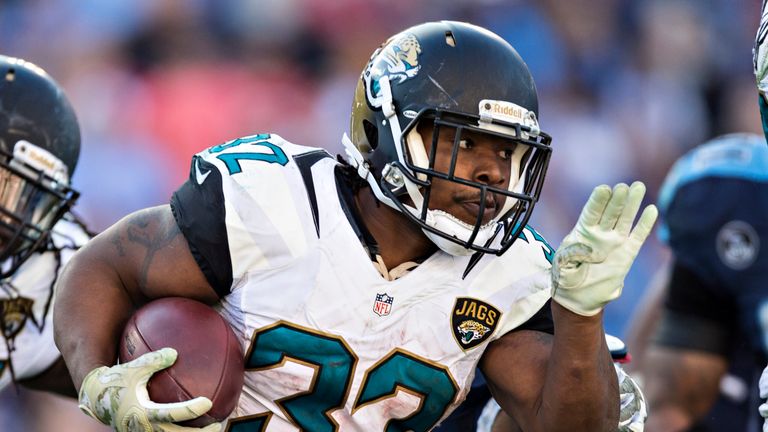 The 29-year-old has signed a three-year contract with the Raiders after becoming a free agent following eight years with the Jacksonville Jaguars.
Jones-Drew was a Raiders fan as a youngster and played college football for UCLA, setting new school records for total yards (4,688), single-game rushing yards (322) and touchdowns in a single game (five).
He was a second-round Draft pick in 2006 and established himself as one of the most productive running backs in the NFL.
Jones-Drew started 70 games for the Jaguars and has rushed for over 8,000 yards and 68 touchdowns, adding almost 3,000 receiving yards with a further 11 scores.
His 2013 season was hampered by injury, but he is looking forward to bouncing back this year as he competes for carries with the likes of Darren McFadden and Marcel Reece.
Determined
"You always have a chip on your shoulder...you want to compete and you want to bring the best out of you. You have to have that drive," said the three-time Pro Bowl star.
"For me, I have an opportunity to go out and play again. I didn't really play that well last year. I didn't play as well as I would have liked to. I get another opportunity this year and it's with a team that I love.
"My job is to do whatever I can to help this organization, this team, get back to the winning ways and be successful and that's why I'm here."
"I think Reggie McKenzie and his staff have done a great job of piling on guys like Matt Schaub, Justin Tuck, LaMarr Woodley, Donald Penn, Kevin Boothe, these guys that are coming from programs that are winning. They know what it takes.
"It just feels like home. I think what Reggie is doing is he's creating a great environment for us to be successful and as players, we have to keep bringing that on and get that going.
"It's a blessing. To be able to get back to the community that raised me growing up, to be able to play for a team that I've loved since I was a boy is exciting.
"A lot of players can't do this and haven't had the opportunity to do it, so when we saw the opportunity, I told my agent, this is where I want to be.
"He made it happen. I'm excited and I can't wait to get back out there and play for the Black and Silver."
Meanwhile, the Raiders have also completed the signing of former Green Bay Packers defensive lineman CJ Wilson.
The 26-year-old spent four seasons with Green Bay after being drafted in 2010, although he managed only 11 starts in his 50 total appearances.