NFL: Doug Marrone fit to coach Buffalo Bills after cancer scare
Doug Marrone will be fit to continue in his role as Buffalo Bills coach after having a cancerous mole removed.
Last Updated: 23/04/14 10:00am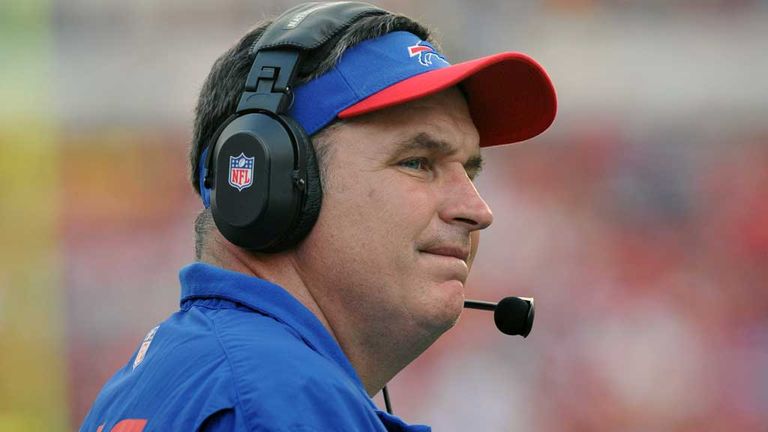 Marrone made the revelation on Tuesday after getting together with his players on the first day of their voluntary conditioning programme.
He said the mole was discovered during a routine visit to the doctor but will cause no problems down the line, bar check-ups every three months.
"That's basically the end of the story," Marrone said. "The recent extraction procedure will have no effect on my ability to coach the team moving forward."
Earlier in the day, Marrone addressed his players over the uncertainty surrounding the team in the wake of owner Ralph Wilson's death, urging them to focus on matters on the field.
The franchise is likely to be put up for sale, with Donald Trump and Jon Bon Jovi reportedly among the interested parties, and that will likely raise the possibility of relocation.
"We talked today about one of the things that I've always talked to the coaches and players about is to make sure you learn or you understand that you control what you can control. And I think that's important," Marrone said.
"For us, we understand that we have to go out there and win, and that's what our focus is. And that's what our mission is.
"If we start thinking about the things we can't control and get side-tracked, then we will lose our focus and that will hurt us in losing football games."