Super Bowl: Minneapolis to host 2018 Super Bowl
Minneapolis has won the race to host the 2018 Super Bowl, beating off competition from New Orleans and Indianapolis.
Last Updated: 21/05/14 5:33am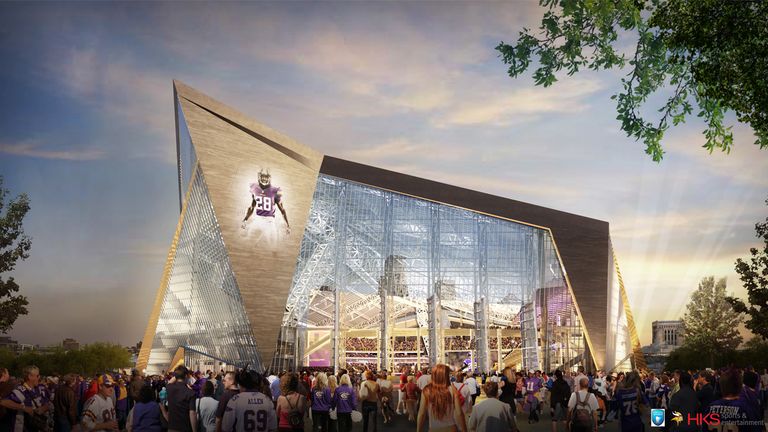 NFL team owners voted for the new $1bn Minnesota Vikings Stadium to stage the 52nd edition of the season showpiece.
It will be the second time Minneapolis has acted as home city for the Super Bowl after the recently demolished Metrodome hosted the event in 1992.
"We are thrilled to bring the Super Bowl back to Minnesota," said Richard Davis, who chaired the bid committee, in a statement.
Recognition
"We succeeded in making the best case to the NFL owners by pointing out the many strengths our region offers."
In recent years, the NFL has awarded a number of Super Bowls to cities in colder weather states that build new stadiums, including this year's game at MetLife Stadium in New Jersey.
The Vikings Stadium, still under construction but set to be built ahead of 2018, will have a retractable roof that will be closed for the Super Bowl.
"In large part, it was due to recognition of the great work they've done on the stadium," NFL Commissioner Roger Goodell said.
The next three Super Bowls will be held in warmer states though, with Phoenix selected for 2015, San Francisco for 2016 and Houston for the year after.
Both New Orleans and Indianapolis recently hosted the showcase event.