NFL pre-season: Jacksonville Jaguars' quarterbacks impress in loss to Chicago Bears
Last Updated: 15/08/14 5:05pm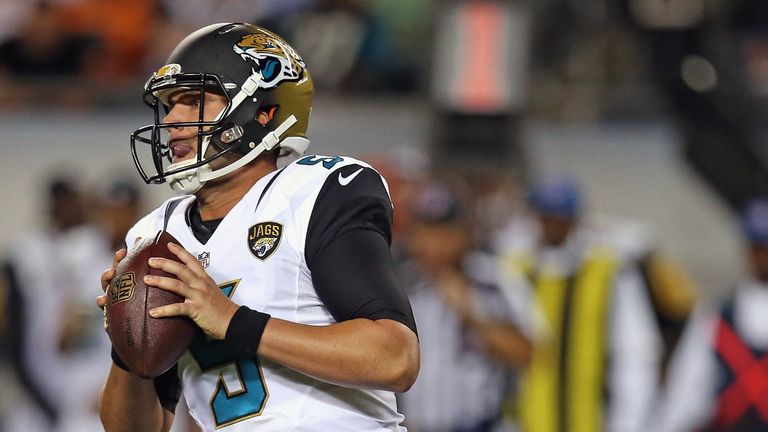 Blake Bortles and Chad Henne both made strong claims for the Jacksonville Jaguars' starting quarterback position during a 20-19 pre-season loss to the Chicago Bears.
Rookie Bortles built on an impressive outing in Jacksonville's pre-season opener by completing 11 of his 17 passes for 160 yards in the second warm-up outing.
Henne, who failed to shine last week, got back on track by completing 12 of 17 passes for 130 yards while also throwing a touchdown to Marqise Lee at Soldier Field.
Lee's score, along with two field goals from Josh Scobee, gave the Jaguars a 13-0 lead in the first quarter but Chicago fought back to take the victory.
Jay Cutler threw just nine passes, completing seven of them and hitting Brandon Marshall for a touchdown which made ii 13-7.
Two more field goals gave the Jaguars a 12-point lead but the Bears' third-string quarterback Jordan Palmer led his team down the field twice in the final quarter, with Ka'Deem Carey and Senorise Perry running in touchdowns at the end of the drives.