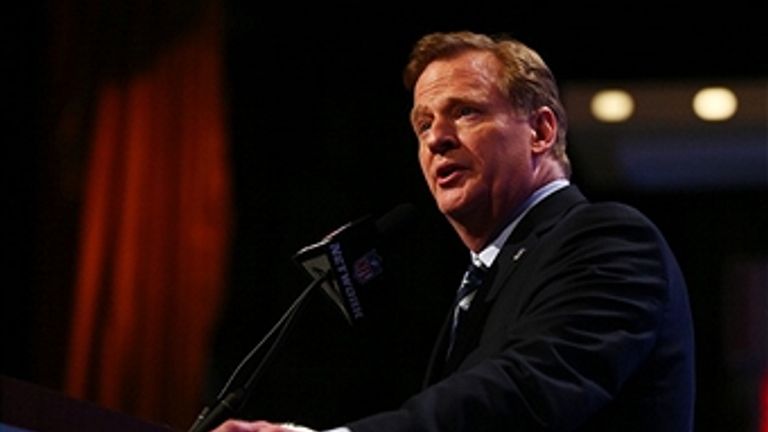 NFL commissioner Roger Goodell admitted he regrets the lenient punishment dished out to a player accused of assaulting his fiancée before announcing stricter domestic violence penalties.
Baltimore Ravens running back Ray Rice received a two-game suspension from Goodell after he was accused of assaulting his fiancée in Atlantic City.
The short ban prompted a fierce public backlash with many questioning the length of the ban and comparing it to the season-long suspension recently handed down to Cleveland Browns wide receiver Josh Gordon for testing positive for marijuana.
Players who violate the league's Personal Conduct Policy regarding assault, battery, domestic violence or sexual assault will now receive a six-game ban for a first-time violation of the league's policy and an indefinite ban for a second violation.
Values
Goodell did not mention Rice by name in a letter he issued to team owners, but apologized for how the league handled his suspension.
"My disciplinary decision led the public to question our sincerity, our commitment, and whether we understood the toll that domestic violence inflicts on so many families," he said.
"I take responsibility both for the decision and for ensuring that our actions in the future properly reflect our values. I didn't get it right. Simply put, we have to do better. And we will."
Goodell added he can shorten or lengthen suspensions depending on circumstances.
Penalties will be more severe for those with an incident prior to entering the league or for using a weapon, choking, repeated striking, and violence against a pregnant woman or in presence of a child.