NFL Preview
Get the lowdown on what to expect on the road to the Super Bowl with our division-by-division guides.
Last Updated: 05/09/12 1:26pm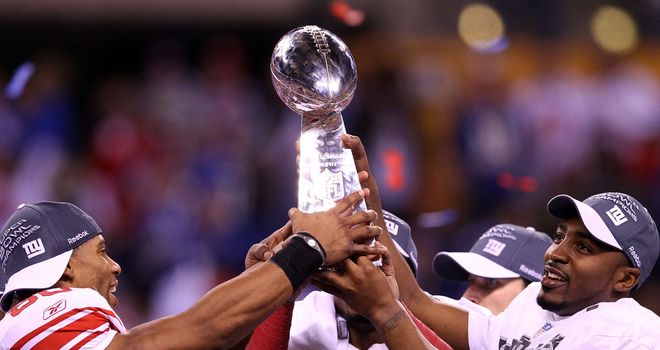 The wait will finally be over in the early hours of Thursday morning as the NFL kicks-off a new season sure to be full of thrills, spills, drama and controversy.
Can the New England Patriots go one better than last year and win it all, or do other favoured teams such as the Green Bay Packers or Philadelphia Eagles have what it takes to claim the title?
Will the New York Giants secure a rare repeat? Can the New Orleans Saints bounce back from the bountygate scandal? How will rookie quarterbacks Andrew Luck and Robert Griffin III fare?
The answers to all those questions and more are not far away as the road to the Super Bowl commences live on Sky Sports.
Division-by-division guide (click links for full previews)
NFC North
The Packers, Lions and Bears should make the NFC North one of the NFL's toughest divisions in 2012.
NFC East
The Giants will be out to defend their Super Bowl title but have to get past three familiar foes first.
NFC South
The Falcons are ready to make an impact as the Saints pay a heavy penalty for the bounty programme.
NFC West
The 49ers may have lost some of the element of surprise but still look the class act in the West.
AFC North
The Ravens and Steelers will be favourites, but don't count out the Bengals. As for the Browns, it's all about their rookies.
AFC East
The Patriots will be looking to go one step further than last year, leaving the Bills, Dolphins and New York Jets fighting over scraps.
AFC South
The Texans take on the mantle of division favourites as the Titans, Jaguars and Colts look to rebuild.
AFC West
Peyton Manning has rolled into town to raise hopes at the Broncos, with the Chargers, Chiefs and Raiders all gunning for him.