NFL: Canadian Football League could be an option for free agent Tim Tebow
Sky Sports' Jeff Reinebold believes quarterback Tim Tebow could turn to the Canadian Football League.
Last Updated: 30/05/13 4:39pm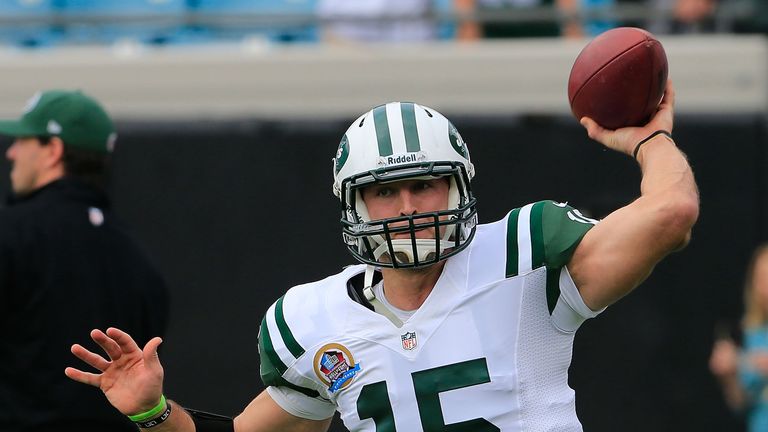 The former Denver Broncos man is out of work after being released by the New York Jets on Monday following the arrival of highly-rated Gino Smith in the draft.
While Tebow's heroics are still fondly remembered in Colorado he failed to throw a single touchdown pass with the Jets last season with six completions from just eight attempts.
The New England Patriots are reportedly interested in landing Tebow as back-up to Tom Brady, although Reinebold thinks in order to utilise the 25-year-old a specific offence is required.
"It's making shockwaves in three countries really. In the United States you knew this was certainly about to happen when they took Gino Smith in the draft," Reinebold told Sky Sports News Radio.
"Tim has been escorted out in New York. That's a difficult thing. That's how it works in pro football. The Jets had to make a decision to cut their losses.
Option
"It impacted our league, the Canadian Football League, in that Tebow's rights are held by the Montreal Alouettes. I'm sure he'll try and find a place in the NFL first, but if that doesn't work out he may be open to coming up here and playing in our league.
"I think a lot of teams will look at their quarterback situation coming out of mini-camp and see if there is a place for him, but he's kind of got to fit a specific offence.
"The problem, if you go back to his time in Denver when they did tailor the offence to what he does well, you better be able to run the football number one.
"Number two, if he gets hurt then do you have another quarterback like that on the roster because you're then forced to re-change back to a more typical NFL offence.
"There are some challenges when you take a guy like him. Any of those situations, especially with quarterbacks, they raise issues in terms of how you're going to structure an offence in case they get hurt."