NYC Marathon organisers are reviewing plans for Sunday's race in the aftermath of superstorm Sandy
New York City Marathon organizers are hoping the race can still go ahead in the aftermath of superstorm Sandy.
Last Updated: 01/11/12 12:13am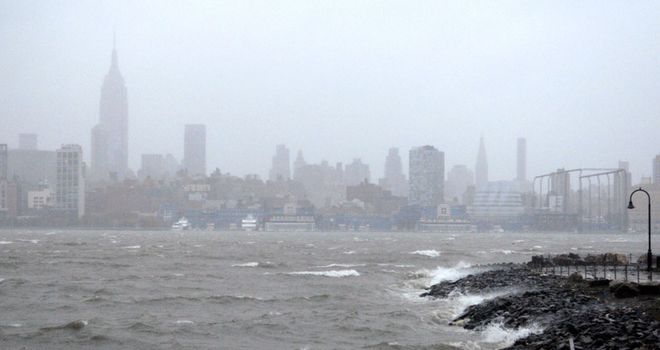 Hundreds of thousands of homes are facing up to a week without electricity while subway trains and buses remain suspended as the clean-up operation gets underway.
John F Kennedy International Airport is due to reopen on Wednesday but marathon officials still face huge logistical problems if the race is to be staged.
Many of the services that usually support the event will be engaged elsewhere as the city attempts to recover from the storms that battered the east coast of the USA.
New York Road Runners president Mary Wittenberg said: "The marathon has always been a special day for New Yorkers as a symbol of the vitality and resiliency of this city.
"NYRR continues to move ahead with its planning and preparation. We will keep all options open with regard to making any accommodations and adjustments necessary to race day and race weekend events.
"The city is rightfully focused on assessment, restoration and recovery. This is a very challenging time for the people and the city of New York."