Olympic hero Mo Farah pencils in Rock'n'Roll New Orleans Half Marathon
Double Olympic champion Mo Farah will contest the Rock'n'Roll New Orleans Half Marathon on February 24.
Last Updated: 24/01/13 10:24pm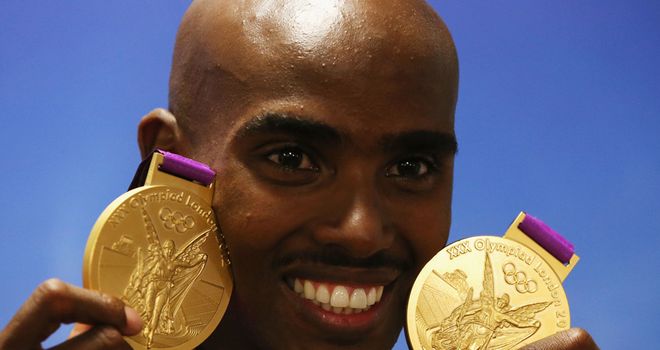 Farah will head to the US eight days after testing himself over 3,000 metres indoors in Birmingham on February 16.
"I'm excited to be racing at my first Rock'n'Roll Half Marathon in New Orleans," the 29-year-old said.
"I've heard great things about the races and understand that the course is fast and flat. I'm sure that the competition is going to be strong.
"I'm over in Kenya training at the moment and will race in the UK over 3,000m before I come to the States."
Farah set a British record of 60 minutes and 23 seconds in winning the New York City Half Marathon in March 2011 on his debut at the distance.
He insisted last week a full marathon was not on the cards this year, but a debut in London in 2014 remains on the cards.