Usain Bolt could run in London this year following tax break for overseas athletes
Overseas athletes will be granted a one-off tax exemption in a bid to lure stars like Usain Bolt to London this year.
Last Updated: 07/02/13 10:01am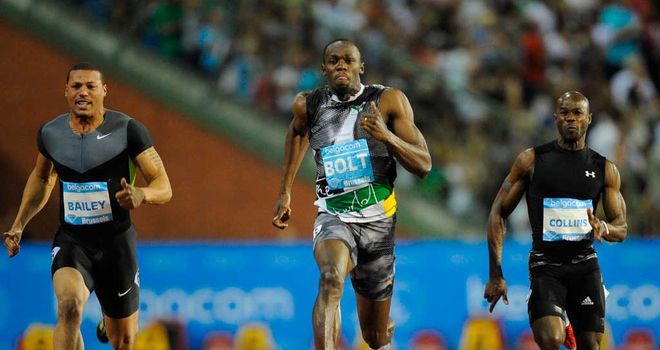 Bolt has not in Britain since 2009, with the exception of last year's Olympics, due to the country's tax rules regarding sponsorship and endorsements.
But this year's Diamond League meeting in London, which will be held at the Olympic Stadium rather than Crystal Palace, will not subject its competitors to such financial restrictions.
"The Government is determined to do everything possible to secure the Olympic legacy and I am delighted to grant this exemption," Chancellor George Osborne told the Daily Telegraph.
Bolt still has not confirmed if he will run in the event, which is the last major meeting before the 2013 IAAF World Championships.
His agent Ricky Simms said: "I think it's about two weeks before the World Championships (in Moscow), which is quite late, but it's London and it's the Olympic Stadium again so it obviously has an attraction."