Athletics: Shakes-Drayton 'shocked' by Powell and Gay positive drug tests
Perri Shakes-Drayton was 'shocked' when she heard two of the world's fastest sprinters had failed drugs tests.
Last Updated: 15/07/13 2:51pm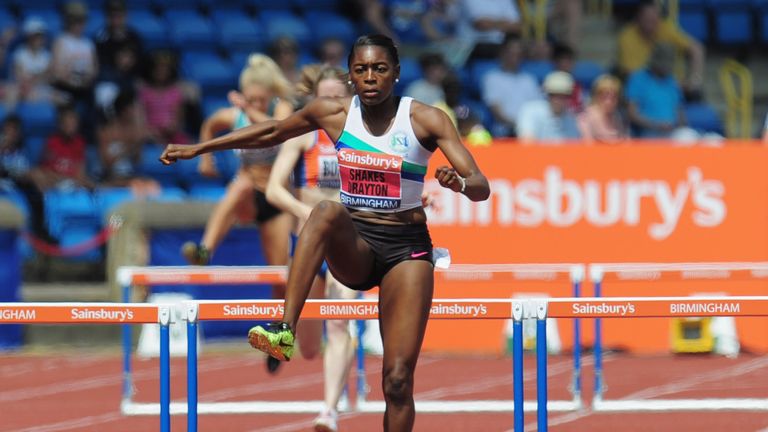 The European indoor champion broke the British Championship record and sailed into an automatic qualification spot for next month's World Championships in Moscow with her time of 54.36 seconds.
But a weekend of impressive performances in Birmingham was overshadowed by news that 2007 world champion Tyson Gay and Jamaica's former 100m world record holder Asafa Powell had both failed tests.
Gay, the fastest man in the world this year, was told by the US Anti-Doping Agency on Friday that his A sample from an out-of-competition test in May was positive.
And Powell, the last man to hold the 100m world record before compatriot Usain Bolt, tested positive for a banned stimulant at the Jamaican trials last month.
Shakes-Drayton told Sky Sports: "It was shocking for me. That was the first thing people were talking to me about as soon as I crossed the line.
Tracking
"WADA did a good job tracking these people down. I want my sport to be clean. It seems like they're doing a good job and tracking people all over the world.
"Athletes like myself are hard-working athletes. It's taken many years for us to get where we are. Don't give up on us, we're not all bad."
The 24-year-old, ranked fourth in the world this year, is hotly tipped to win a medal in Moscow following an impressive start to her 2013 campaign.
"My aim is to make the final. A medal of any colour would be great," she added.
"I have unfinished business in the hurdles - there's a lot more to come from 'PSD'."