Italian police: Asafa Powell and Sherone Simpson under investigation
Italian police say Jamaican sprinters Asafa Powell and Sherone Simpson are under investigation for doping offences.
Last Updated: 16/07/13 3:26pm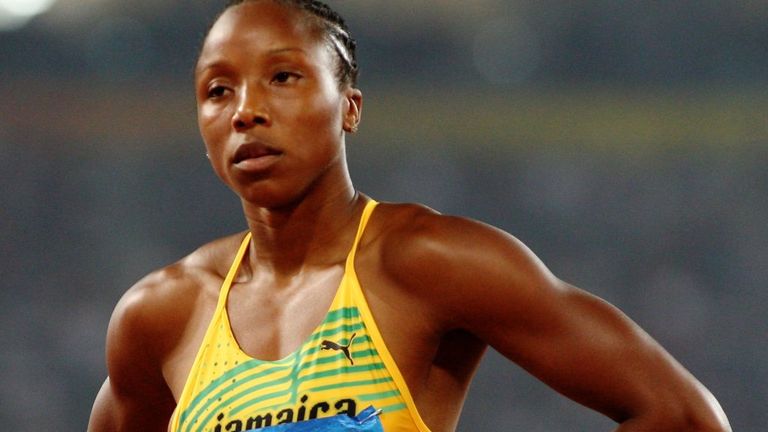 Their trainer, Candian Christopher Xuereb, is also being probed in an investigation which will try to establish if the trio broke Italian doping rules.
The trio's hotel was raided by Udine police on Monday and a quantity of drugs was seized. They are now being analysed to see if they were legal or illicit.
Powell and Simpson are among five Jamaican athletes who tested positive for a banned substance at last month's national championships.
The duo tested positive for the stimulant oxilofrine, whilst American star Tyson Gay has also failed a doping test in one of the biggest scandals the sport has known.
Powell's manager Paul Doyle says Xuereb had only recently started working with the Jamaican and may have innocently supplied a supplement, unaware it contained illegal substances.
Co-operated
He added that Powell and Simpson had co-operated with Italian police ahead of their hotel raid.
Doyle told the Telegraph: "Asafa and Sherone have been working with Wada (the World Anti-Doping Agency) to arrange this police raid, so to speak.
"Once we knew of the positive test, we realised that Asafa and Sherone were the only two athletes in the group who had been given new supplements by this phsyio that they are working with.
"Asafa's had probably 150 to 200 clear tests in the past. He starts working with a new physio who gives him new supplements and all of a sudden he has a positive test in his first test.
"It's obvious there's no other reason why he would have tested positive other than something being in the new supplements he's been taking.
"So we immediately asked Wada to get the police there to go in and search everything in the physio's possession as well as everything in Asafa and Sherone's possession."